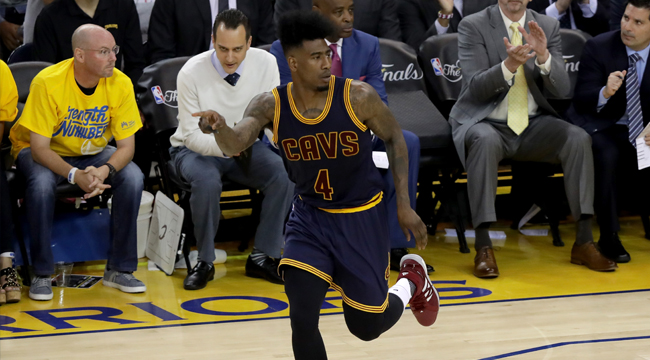 Thunder guard Victor Oladipo recently said he believes a few NBA players will follow Colin Kaepernick's lead in protesting the national anthem. One player has already announced his intent to do so via his latest track.
Iman Shumpert is no stranger to the music game, but in his latest song, "His Story," the Cavaliers player suggests that he might be joining in on the protest that Kaepernick started when he raps, "you best believe I'm going to take me a knee for the anthem."
Shumpert likely will not be the only NBA player who joins Kaepernick in protesting this season. Teammate LeBron James has already made a call for peace when he led off the ESPYs with Carmelo Anthony, Dwyane Wade and Chris Paul. Other stars like Kevin Durant and Stephen Curry have already come out in support of Kaepernick.
"I applaud him for taking a stand, and hopefully, the conversation can be about what his message was and not 'if he's going to stand or if he's going to sit for the national anthem,'" said Curry in an interview with CNBC.
For Shumpert, his first opportunity to continue what Kaepernick started will be on October 5 in a preseason game against the Orlando Magic.