2016-17 Record: 42-40 (No. 7 seed, swept by the Cavs in the first round)
Players Added: Domantas Sabonis (trade), Victor Oladipo (trade), Darren Collison (FA), Corey Joseph (trade), T.J. Leaf (draft), Bojan Bogdanovic (FA), Edmond Sumner (draft), Ike Anigbogu (draft).
Players Lost: Paul George (trade), Jeff Teague (FA), C.J. Miles (FA), Monta Ellis (waived)
Projected Team MVP: Myles Turner
Now entering his third season, the Pacers' 6'11 center is a prototypical front-court player for the modern NBA. He rebounds, blocks shots, has a developing post game, and a nice soft touch on his jumper. With the way the Pacers have torn down their roster, Turner is the young and talented franchise centerpiece moving forward and should get plenty of opportunities to continue his development.
During his sophomore campaign last season, Turner averaged 14.5 points per game on better than 51 percent shooting from the field and blocked a little over two shots per contest. He shot a mediocre 34.8 percent from behind the arc, but that was a dramatic improvement from his rookie year, and he and the Pacers are both banking on the idea that his long-range proficiency is only trending upward.
His numbers saw a significant dip during the post-season, but much of that can be attributed to inexperience and the fact that Indiana was so categorically over-matched against a Cavaliers team that steamrolled its way to the Finals yet again.

Team X-Factor: Lance Stephenson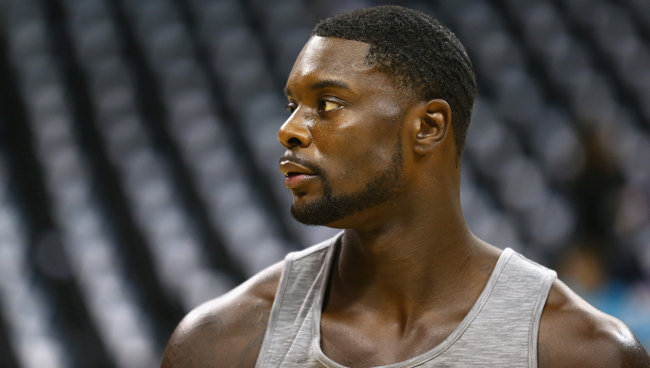 This is a fairly obvious choice as Lance Stephenson is a walking X-factor. He's been on a sharp decline over the past few years – one that nearly landed him out of the league entirely – but Stephenson had the best years of his career in Indiana, and Pacers brass are hedging their bets that he can regain some of that form that made him such an intriguing prospect in the past.
Stephenson was most comfortable in Indiana, but that was when he was surrounded by alpha-level talent like Paul George and had a clearly-defined role. During that lone ill-fated season in Charlotte, Stephenson proved that he wasn't anywhere near ready to assume responsibility as top dog. However, as a veteran back in his comfort zone, he might very well be under the misapprehension that this is the scenario he's entering upon his return.
That would be a mistake. In fact, there's no guarantee that he'll even crack the starting lineup with Thaddeus Young currently holding down that position. But a sixth man role might be the perfect fit for him if he can find some consistency off the bench and give their second unit a jolt.
Best Case Scenario:
There's little doubt that this is going to be a lost season for Indiana, so the organization and its fans will all need to re-calibrate their barometer for success. A seventh or eighth seed playoff berth followed by a swift first-round exit isn't really in their best interests. The Pacers are going to lose a lot of games, but if they're fortunate, they'll lose enough to put themselves in a position to land a very high draft pick next summer.
Beyond that, the best possible outcomes are that Turner proves himself to be a franchise cornerstone, Stephenson doesn't implode and take everyone down with him, and Oladipo turns out to be a serviceable NBA shooting guard.
Worst Case Scenario:
That would be a surprising run to the eighth seed in the watered-down Eastern Conference. The Pacers have far too many veterans on a team that should be embarking on a rebuild, and with Nate McMillan at the helm, there might be too much temptation for him to deploy a lineup that he believes can actually win some ball games.
Of course, this would stunt the development of their young talent. They need to find out what they actually have in guys like Sabonis, Leaf, and some of the other newcomers. The only problem is that Sarge is notorious for not giving the young fellas playing time. Any half-measures or lack of clarity in their philosophy next season will bring all sorts of impediments to their long-term goals.