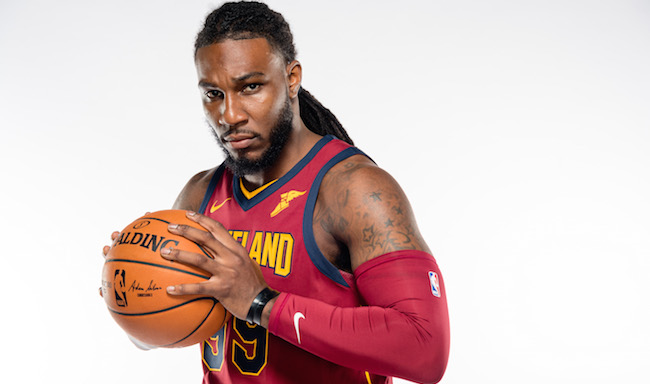 Since LeBron James' return to Cleveland in 2014, the Cavaliers have dominated the Eastern Conference. It's been the case with every LeBron-led squad since he left the Cavs for Miami in 2010, as James has seen the Finals in each of the past seven seasons.
Heading into the 2017-18 season, there are a few predicting the end of James' Finals run, pointing to the Celtics as the team set to supplant them. Boston trading for former Cavs' star point guard Kyrie Irving and signing Gordon Hayward this summer has the Celtics looking like a serious contender to LeBron's reign over the East, but there's a reason James hasn't missed the Finals for seven years.
Jae Crowder, who came to Cleveland in the Irving trade, is finding out why that's the case firsthand. The Celtics, by all accounts, are a fine organization with Brad Stevens building a strong culture to make Boston a true contender. However, there's a difference in that and the culture of a team that's won a title and knows what's required of every player in a championship season.
Crowder explained that difference to NBA.com's David Aldridge recently, noting a different mentality and commitment to work from everyone in the organization.
"I noticed the difference in mentality; I noticed the difference in the culture of work," Crowder said. "It's just different. The one thing that really caught me by surprise is how they come in and work, how each guy comes in and works. The feel of being at work is much different. These guys really get it. They get it. You don't have to coach anybody to go work out or be in the weight room and take care of your body. It's like mandatory here. It's no coincidence that these guys have been the top team in the east this long."
This isn't meant as a shot at Boston from Crowder. He's simply noting that a team that's been there and done that has a different mentality and understanding of exactly what needs to be done than a team of players that haven't done it. When Irving left, James lamented that Kyrie would be taking "the blueprint" and championship "DNA" with him to Boston.
For most of us, that sounded a bit strange, but these comments from Crowder peel back the curtain on what those words from James mean.