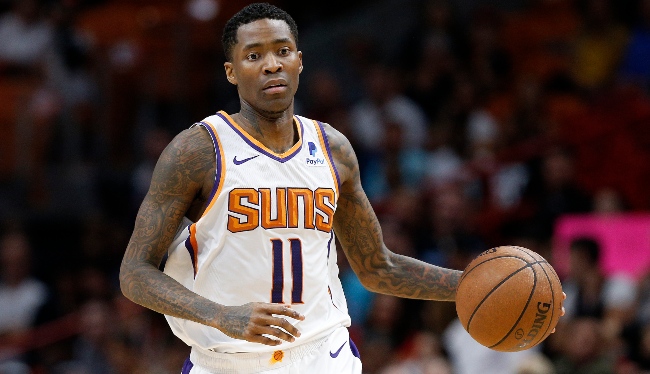 Basketball fans will never forget Tuesday night's game between the Dallas Mavericks and the Phoenix Suns. Despite the fact that both squads are headed for the Draft Lottery, the game marked Dirk Nowitzki's final contest in front of the Dallas faithful. The future Hall of Fame inductee went for 30 points in his final home get, and yet he didn't have the biggest night by a grizzled veteran during the game.
That's because professional bucket-getter Jamal Crawford exploded for 51 points during a basketball game in April of the year of our lord two thousand and nineteen. There is nothing like when Crawford gets scorching hot, and if he sees the ball go through the hoop a few times, he's still capable of doing that thing where he just ruins some professional basketball player 1-on-1 before knocking down a jumper.
Crawford is 39 and in his 19th season, and yet he made dropping 51 look like the easiest thing in the world. He scored 26 in the fourth quarter alone! His first NBA game took place exactly one week before the Bush-Gore election!
It is unspeakably cool that Crawford can still, every now and then, make something as hard as scoring a lot of points on NBA players look so effortless. His performance against the Mavericks, in fact, made history, making Crawford the first player to ever get a 50-piece for four different teams.
That wasn't the only history Crawford make: No one age 39 or older has ever gotten buckets in a single game quite like he did against Dallas.
Please never retire Jamal Crawford. I am positive that at age 65 you can find a way to score 31 points on 11-for-17 shooting against any team.