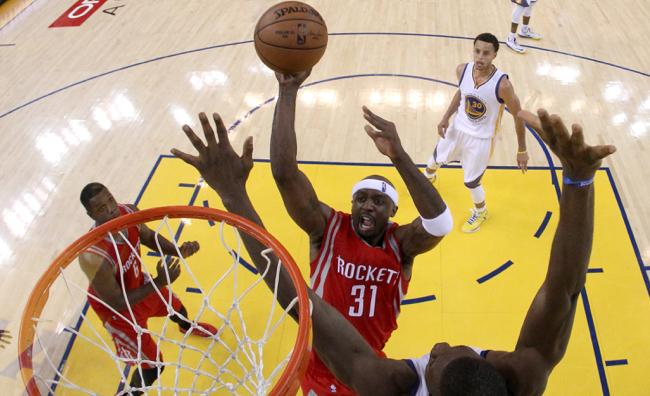 The Warriors are a very successful NBA basketball team. You may have heard they just finished the greatest regular season in NBA history. So it's only natural some are going to question how in the world they've achieved so much success. Some will even claim the Warriors are skirting the rules in their march towards a second consecutive championship parade.
After the Rockets lost to a Warriors team — without presumptive repeat MVP Steph Curry — on Monday to go down 2-0 in their opening round series, it was only natural they would join the chorus of the crowd who thinks the Warriors are setting illegal picks.
Here's how James Harden described it:
And while Dwight Howard didn't explicitly call the Warriors out for their screens, he did complain that he would be whistled if he played with the same "physicality" of the Dubs.
Leave it to Dwight to make it about himself.
More immaturity from one of Houston's superstars notwithstanding, it certainly bears mentioning that players and coaches – hi, Stan Van Gundy! – make a habit of publicly complaining about supposedly illegal play from their opponents during the playoffs. Why? Officials are bound to pay special attention to the incidents in question; it's simple human nature.