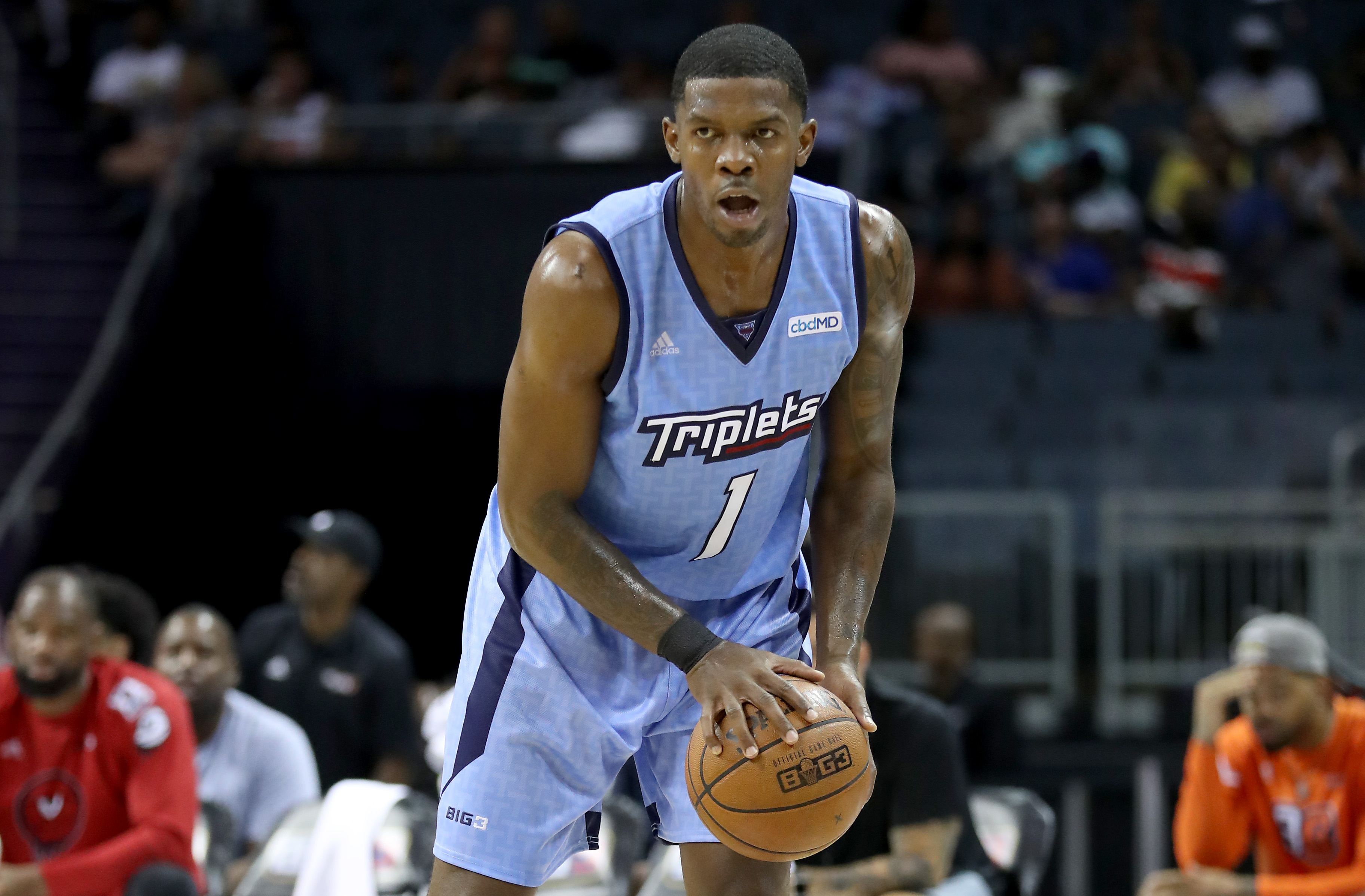 Joe Johnson was named MVP of the BIG3 this season after leading his team Triplets to the top seed with a 7-1 record and advancing to the league title game this Sunday. He has had numerous highlights throughout the season, and appears to be parlaying his BIG3 success into another chance at the NBA.
Marc Spears of ESPN reported that Johnson is already scheduled to work out for the Philadelphia 76ers Thursday, and is expected to audition for four other NBA teams, presumably after playing in the BIG3 championship game.
Ex-NBA guard Joe Johnson is in Philadelphia and is working out for the Sixers tomorrow, a source told @espn @TheUndefeated. The MVP of @thebig3 also is expected to work out for the Clippers, Bucks & Nuggets. Joe Johnson & the Triplets are playing in the Big 3 title game Sunday.

— Marc J. Spears (@MarcJSpearsESPN) August 28, 2019

Johnson last played in the NBA for the Houston Rockets during the 2017-18 season. He was on the playoff roster but only played sporadically as the Rockets fell to the Warriors in the conference finals. Only a year before that, however, Johnson was giving to the business to the LA Clippers in the first round of the playoffs, all-but-officially putting the nail into the coffin of Lob City.
It comes as no surprise that Johnson is leading the BIG3 in scoring this year with 21.9 points per game. What is far more shocking is that Iso-Joe is also leading the league in assists with 3.9 per game. His 7.5 rebounds per game are fourth.
Frank Isola of The Athletic reported that Celtics GM Danny Ainge believes that Johnson belongs on an NBA roster this season, though the Celtics are not among the teams that are reported to be working out the 7-time All-Star. Johnson could theoretically help fill out the bench of a playoff team. Even at age 38, he still has wing size and the shooting ability remains.
In the history of the BIG3, only one player has ever made the jump back to the NBA: Xavier Silas, who earned a 10-day contract from Boston in 2018. As a former star, however, Johnson's potential return could have a larger impact on other big-name players looking to get back into the league.
It is unlikely that any decision regarding Johnson's NBA future will be made until after the BIG3 title game, but it certainly would be nice to see him back in the league, and it would be tremendous validation for the BIG3.