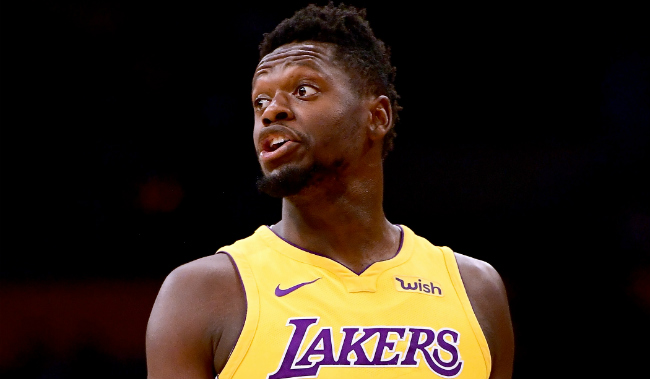 Julius Randle found himself a new home this offseason. After the Los Angeles Lakers determined he did not fit into their plans, the team renounced Randle, letting the fifth-year big man become an unrestricted free agent. He wasn't on the market for very long, because later that day, Randle agreed to a deal with the New Orleans Pelicans on a two-year deal worth $18 million.
It's a good contract for both sides — New Orleans bolsters their frontcourt and somewhat offsets the loss of DeMarcus Cousins, while Randle found a home for the next two years alongside one of his best friends, Anthony Davis. While Randle is slated to hit the market again in 2020, his latest comments indicate he doesn't want that to happen.
Randle spoke to the media on Friday and said that he doesn't see this as a pit stop. Instead, Randle sees New Orleans as a "long-term" home.

Randle also gave some insight into his decision to join the Pelicans, which included some tenacious recruiting by Davis. The All-NBA center apparently contacted his fellow member of Big Blue Nation three times before Randle agreed to terms with the team to seal the deal.
Despite being in the league for a few years, Randle is only 23, so with some luck, he'll be in the NBA for another. If he has his way, that time will be spent as a member of the Pelicans, perhaps even alongside one of his best friends.