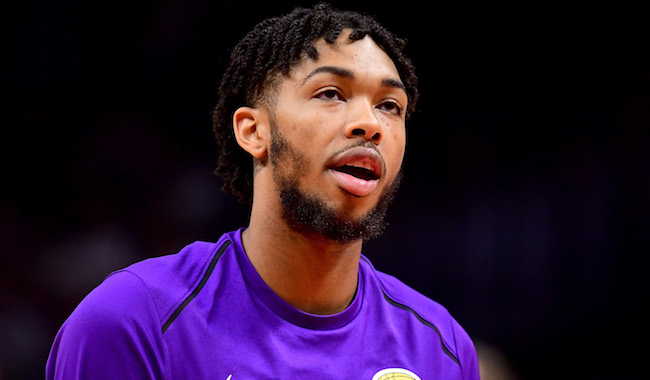 There always seems to be drama surrounding the Los Angeles Lakers and that is likely to continue with LeBron James on the roster. Though discussions with the San Antonio Spurs about a trade involving Kawhi Leonard began before James was officially on board, they seem to be continuing and, on Tuesday, an interesting report surfaced with regard to the specific asking price of the Spurs.
Larry Coon, a leading CBA guru and Lakers insider, visited with Spectrum Sportsnet and, in the midst of an overarching discussion about the team's salary cap situation, he unearthed an absolutely stunning return request from the Spurs.
"From what I hear they're asking a lot," Coon said, per Silver Screen and Roll. "My sources are saying Brandon Ingram, Josh Hart, Kyle Kuzma, two firsts and two pick swaps … They're just saying give us everything."

Throughout the process, reports vary on just what the Spurs would be asking for but this, in short, would be quite steep. The only young asset not included here would be Lonzo Ball and, with two first round picks and two additional pick swaps involved, hanging onto Ball would be only a minor victory.
Even during the video, it is clear that this isn't a package that would be received well by Lakers supporters if it conveyed to the Spurs. More likely is a lesser grouping, headlined by Ingram, that would seemingly provide San Antonio with enough cover to pull the trigger, while leaving Los Angeles with its dignity for the future.
Information will continue to fly until the time Leonard is traded, signs an extension, or reaches free agency in the summer of 2019. Until then, weeding through what's real and what isn't is a tall task.