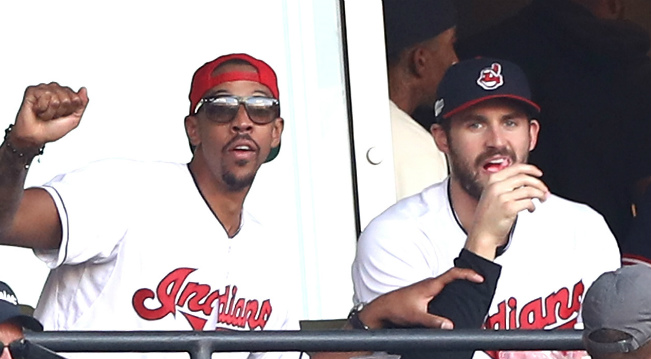 The Cleveland Cavaliers brought back a veteran from their 2016 title-winning squad on Saturday afternoon, as the team agreed to a deal with Channing Frye. The sharpshooting big man was traded at the deadline earlier this year in the move that brought George Hill to northeast Ohio, but now, Cleveland has a spot for him on its roster and decided to bring Frye back.
Frye was a crucial member on the championship squad, partly because he gave the team a big man who could stretch the floor and partly because he helped Kevin Love and LeBron James settle their differences once he came to town. Of course, James is no longer in town, as he decided to join the Los Angeles Lakers earlier this summer.
Love is still there, though, and seems awfully excited for Frye to be back in town, a sentiment that is shared by the familiar face returning to Cleveland.

Next season is going to be a little strange for the Cavaliers, as they have to choose between pressing the reset button now that James is gone and hoping Love and their young guys can still be competitive. Signing a player like Frye would seem to indicate they're leaning towards the latter, but even if they decide to blow it all up, keeping a veteran like him around would be great for their younger players. Or maybe they just want Love and Frye to bust each other's chops on social media all year. That would be great, too.