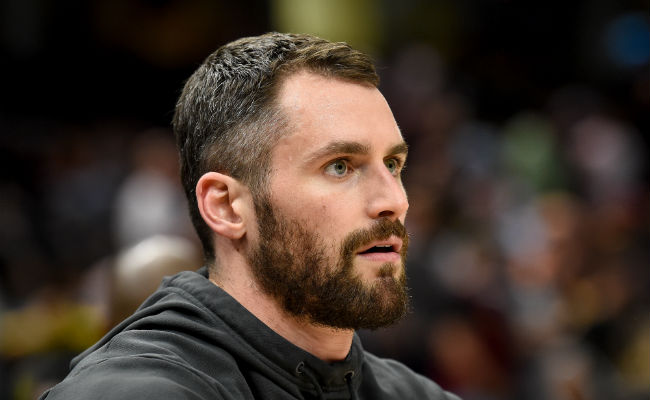 No American sports league has been more open about issues related to mental health than the NBA. Kevin Love was one of the players to reveal last season that he struggled with anxiety, and others throughout the league followed suit in an effort to normalize speaking out about these issues instead of letting them linger.
There is still a stigma around mental illness and depression that makes people reticent to talk about it or seek out help. Big stars like Love being honest with reporters and fans about their issues is a huge step forward in this regard. Love was quoted in an in-depth piece by ESPN's Jackie MacMullan about mental health around the league. Love has been featured prominently in the pieces and revealed that he's interested in helping others deal with mental health issues, too.

MacMullan reported that Love is interested in starting a foundation focusing on mental health for young boys and said the death of celebrities due to suicide greatly impacted his desire to reach out to help others.
Love says he's in the process of establishing a foundation centered on mental health with an emphasis on helping young boys. He is drawn to others who have struggled with mental health and recently watched a documentary on comedian Robin Williams, who killed himself in 2014. Love was devastated by the recent death of celebrity chef Anthony Bourdain and was in the process of pitching a basketball show to The Players' Tribune based on Bourdain's format of "Parts Unknown."

"It was Game 4 of the Finals, and it was the first thing I saw when I looked at my phone," Love says. "It said, 'Anthony Bourdain, suicide.' And it just crushed me. I was thinking to myself, 'How am I going to go out and play this game?' He was one of my heroes.
It's a great sentiment by Love, as he knows first-hand just how difficult it is to battle with issues pertaining to mental health. Giving people a resource to know they're not alone is admirable, and hopefully once this is established, it ends up playing a role in helping a whole lot of people.