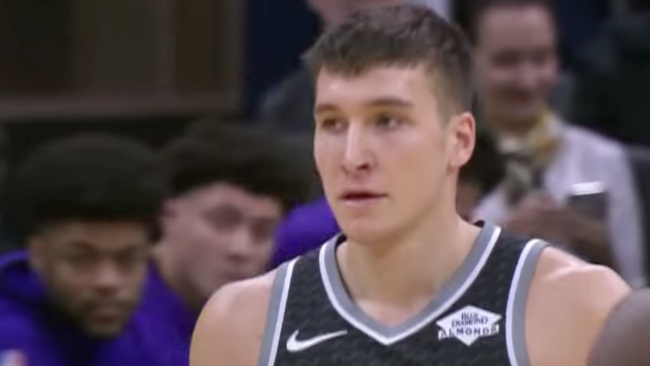 The Sacramento Kings did it again. Despite being down to the Los Angeles Lakers by double-digits in the fourth quarter, Sacramento clawed its way back into the game and put itself in a position to win, because that is what the Kings do, they fight every minute and should never be considered completely out of any contest.
Of course, fighting back into a game is one thing, actually winning it is the hard part. Los Angeles led the Kings by two points with less than five seconds remaining, but the Kings had the ball and knew who they wanted to give it to immediately: sharpshooter Bogdan Bogdanovic. Sacramento executed the inbounds to perfection and Bogdanovic nailed a shot with no time left.

The Kings are such a blast this year. Not only do they scratch and claw every game regardless of the score, they're filled to the brim with legitimately fun players. For example, De'Aaron Fox dropped a no-look pass at one point that fooled the entire Lakers defense.
Fox is flanked by guys like Bogdanovic, who will just let shots fly without a second thought, and there's athleticism throughout the Kings roster. This has all come together to make Sacramento one of the NBA's biggest surprises and has turned them into must-watch TV for any basketball fan. Pay attention to the Kings! Do it now! Don't miss out on a moment like this again.