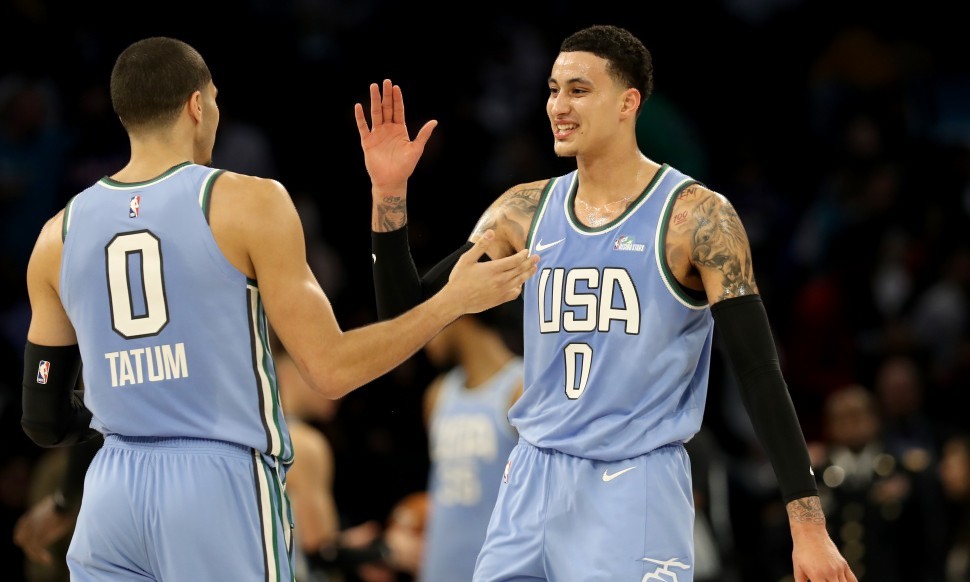 Kyle Kuzma led Team USA to a 161-144 win over Team World in the Mtn Dew Ice Rising Stars Game on Friday night in Charlotte, collecting MVP honors with his game-high 35 points on 15-of-27 shooting from the floor.
The Rising Stars game is, typically, a ridiculously high-scoring affair, much like the All-Star Game to come on Sunday, but rarely do the teams seem all that concerned with winning. On Friday, Team USA appeared to have a bit of a competitive edge and after the game Kuzma revealed why.
It simply came down to Team USA wanting the $25,000 bonus each player got from being on the winning team. Kuz noted that on the floor and after the game confirmed that was indeed his, and the team's, motivation for playing a little harder to get the win.

When asked how much was the $25,000 going through their minds during the game, Kuzma recalled a timeout in the early going.
"I think it was the second timeout, and I broke the huddle saying, 'Bonus! One, two, three.' So, there you go," Kuzma said.
This is what the NBA was hoping for when they instituted the bonuses for winning the games and events on All-Star Weekend. It might be more effective in the Rising Stars game than the actual game, simply because the young guys are on their first contracts so that bonus is a bit of a bigger deal to them.