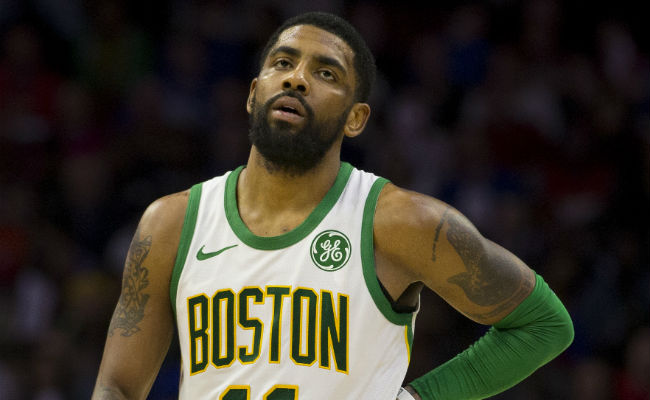 It's rare that a trade is considered a win-win for both teams, but both Cleveland and Boston are attempting to create that narrative for the 2017 Kyrie Irving trade that shipped Isaiah Thomas, Jae Crowder, Ante Zizic, and the pick that became Collin Sexton to Cleveland in exchange for Irving.
Dan Gilbert has already said that the Cavaliers "killed it" by getting by acquiring future pieces for Irving, who he believes is poised to leave the Celtics, anyway. And despite that presumably well-sourced information from Gilbert, and the endless noise surrounding Irving moving to one of the two New York teams, Boston GM Danny Ainge is also happy with the Irving deal from his team's perspective.
On one hand, Ainge was probably right to sell high on Thomas, who has only played in 44 games over two seasons since leaving the Celtics. The value of the Brooklyn pick that became Sexton (No. 8 overall) was also inflated after the previous two Nets picks had landed at the third spot in the draft.

But now, Boston is looking at an offseason in which it might lose its star point guard for nothing, all while his presence prevented the team from acquiring Anthony Davis at the trade deadline and served to devalue the Celtics' young assets in the process. Ainge is still operating as if his star point guard will return to Boston, though there is mounting evidence that he shouldn't.
According to Ian Begley of SportsNet New York:
In recent days, people around Irving have described the probability of him returning to Boston as a free agent as low. Celtics GM Danny Ainge told reporters Wednesday that they haven't received any indication yet from Irving that he doesn't want to return to Boston.

Those around Irving also said recently that he hasn't ruled out teams — including the Knicks — as possible destinations for him this summer, per SNY sources.
If Irving ends up leaving, Ainge probably should regret having sacrificed his team's delicate chemistry to acquire the second-team All-NBA guard. And perhaps Gilbert should also regret trading Irving and wasting LeBron James' final year in Cleveland. What is being framed as a win-win might end up being a loss for both sides.