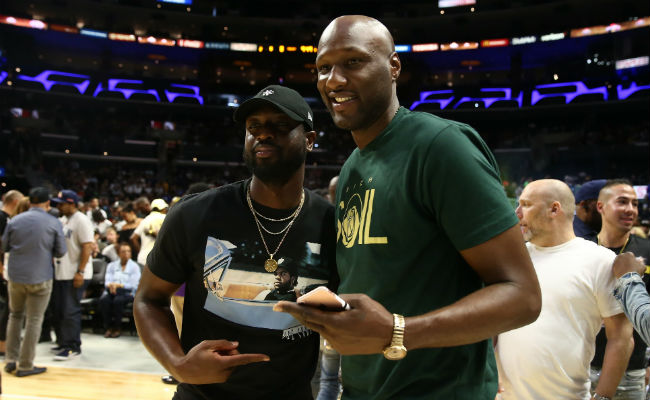 Lamar Odom hasn't played basketball since 2013, and he's gone through a lot in the years since. But he also knows the truth about life in 2018: people in their late 30s are playing hoops all over the place.
Odom wants back in to the basketball world and has a new plan for how he'll get back into competitive hoops. Odom had previously said in February that he wanted to join Ice Cube's BIG3 in honor of the late Rasual Butler, who died in a car crash earlier this year.
But the BIG3s second season is fast approaching and he was not part of the league's now-annual draft, which means he'll have to explore other options. Those options apparently are playing overseas, and it seems Odom is intent to do just that. TMZ reported that Odom claimed he's getting back into shape to play again, and he'll take his talents to Europe to do so when he feels he's ready.

"I'm just working out trying to work my way back overseas," Odom says in the video, while also noting Italy could be a possibility, although that seemed more like an example than a target.
Odom won two NBA titles with the Lakers in 2009 and 2010, winning the league's Sixth Man Award the following season. In November, Odom apparently passed out in a nightclub, in what was the latest in a line of some scary off the court moments for him over the past few years, but appears to be doing well now. Whether there's mutual interest in a 38-year-old retired NBA player isn't exactly clear, but it's good to see him getting some gym time in.