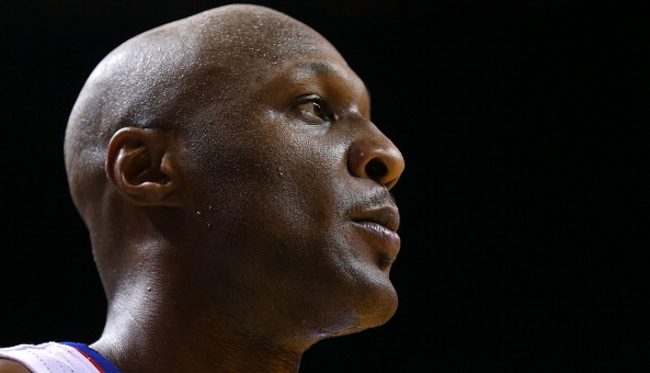 Lamar Odom's ongoing struggles off the court have sadly come to define the man that was once one of the NBA's most dynamic and unique players.
He's been in and out of recovery the past few years to deal with issues of substance abuse, and the former Laker and two-time NBA champ recently wrote candidly about his journey in a Players' Tribune piece that detailed some of the darkest moments of his addiction.
Late Saturday night, Odom was spotted at a Los Angeles-area nightclub where he appeared fall to the floor of the VIP area where he was seated. It's unclear whether Odom was indeed intoxicated at the time, although the patron who shot the video reportedly told TMZ Sports that Odom had been drinking beforehand.
https://www.youtube.com/watch?v=9VLSeK4o8vE
Odom was at Bootsy Bellows on the Sunset Strip when several staffers and patrons noticed the ex-NBA star collapsed to the ground around 2 AM. You can see security rush in to help and he seems to be conscious.

The person who shot the video tells TMZ Sports he saw Odom drinking for several hours before the incident.
It's unclear exactly what transpired immediately after, and Odom apparently did not respond to TMZ's request for comment before posting the video.
Odom nearly died from an overdose at a Nevada brothel two years ago, but after his most recent stint in rehab appeared to be going in the right direction. The 37-year-old attended the BIG3 event in Los Angeles this summer where he spoke to founder Ice Cube about potentially joining the league next year. A return to the court would be a welcome change from all the other headlines he's made lately.