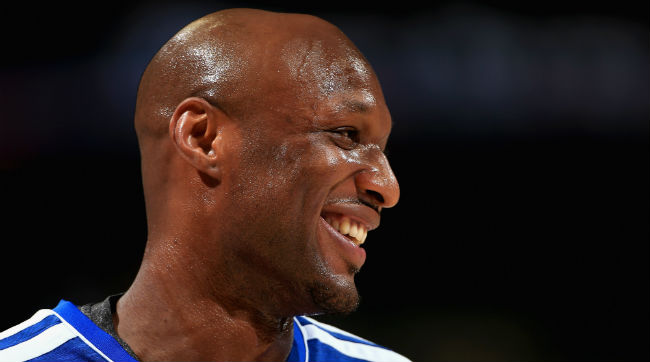 Good news has been hard to come by in the ongoing saga of Lamar Odom. The former do-everything forward in the NBA has seemed to hit a ton of roadblocks while attempting to recover from an October incident that has left him hospitalized.
But today, a piece of really great news about Odom has finally come out. According to TMZ, Odom was able to walk without any assistance for the first time since he was sent to the hospital. Before this, the ex-Clippers, Lakers, Heat and Mavericks standout was only able to walk if he was holding onto a walker.
Sources close to Lamar tell us he hadn't been able to move without a walker. We're told Thursday Lamar ditched the walker and took three steps, shocking the docs.
TMZ also has a few other pieces of outstanding news for the 2011 Sixth Man of the Year. Odom has recently done a pair of things that seemed out of the question recently – he was able to recognize a hospital staff member, and he was reportedly able to reach up and pull his hood over his head. The first thing is especially encouraging, because Odom had some issues recognizing family and friends while he's been hospitalized.
(Via TMZ)