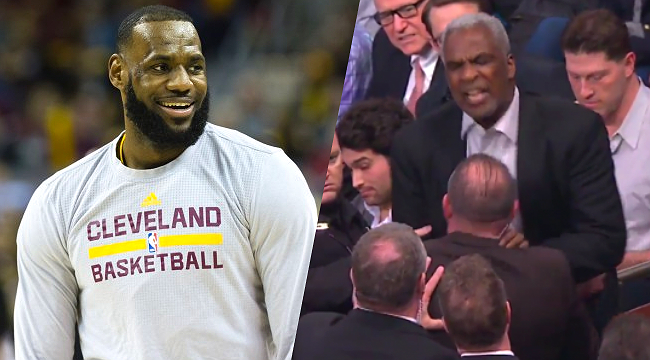 After Charles Oakley's incident with the Knicks that led to him getting arrested, LeBron James was one of the first NBA players to publicly offer support. LeBron and Oakley are friends, and after everything went down, LeBron stuck up for his fellow native of Northeast Ohio by posting a picture to his Instagram.
On Thursday, LeBron took his support to the next level after Cleveland lost to Oklahoma City, 118-109. During his postgame press availability, King James offered up a short statement about the team and then threw in this about Oakley: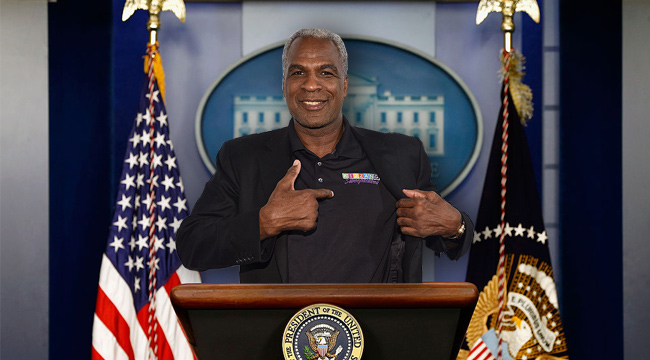 This is just the latest show of support for Oakley from an NBA star — on Thursday we saw both Dwayne Wade and Chris Paul spoke out in favor of Oak.
As for the POTUS stuff, while LeBron was pretty obviously joking (probably), it does make some sense as LeBron isn't exactly the biggest fan of the current President of the United States. And watching Oakley as president would actually rule, because any time he would want something, he would just look at anyone who opposed him to remind them that he is Charles Oakley and he does not mess around.
Odds are that Oakley never will be president – he seems far more interested in watching hoops than running for public office. But hey, if Charles Oakley wants to be President of the United States, good on him. At the very least, he has the support of LeBron James.