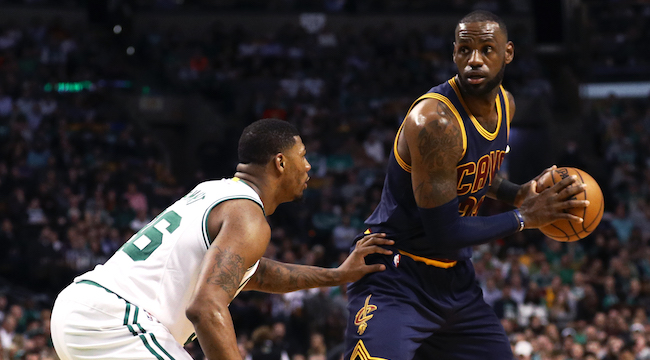 With a win on Tuesday evening over the Orlando Magic, the Cleveland Cavaliers have zoomed back into a tie for the No. 1 seed alongside the Boston Celtics. At this late juncture, that kind of result could have a real impact on the playoff positioning, especially with a match-up looming between the two top teams in the Eastern Conference on Wednesday evening.
In the aftermath of the victory, though, LeBron James wanted no part of speculation or buzz when it comes to his team's next foray on the basketball court.
In fact, his general disposition throughout the interview was such that it was very clear James had little time for the notion of an "important" regular season game.
While his response may seem petty to some, James also happens to be right. He has led his teams to the NBA Finals from different positions among the Eastern Conference pecking order with regard to seed and, as long as LeBron himself is on the court and healthy, the Cavaliers will be favored over any opponent in the East regardless of homecourt advantage.
This will almost certainly act as some level of bulletin board material for the Celtics and Boston has proven to be an excellent regular season team under Brad Stevens. Still, it would be very tough to reasonably knock LeBron James for this sentiment, if only because it is quite clear at this point in his illustrious career that the best player on the planet is concerned with championships and very little else.