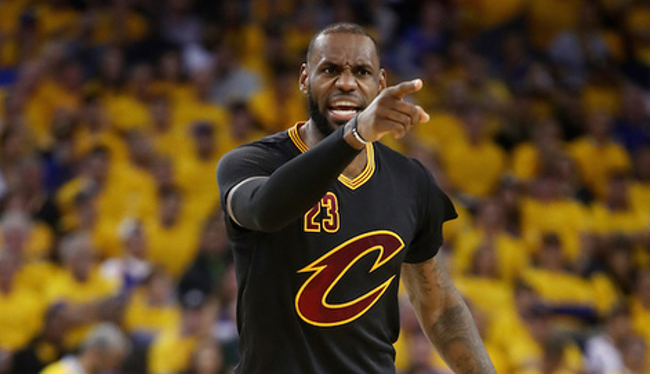 LeBron James' summer is a balance of workouts, vacations, and being an AAU basketball dad, with the latter taking up a significant amount of his time. We've seen LeBron pop up at AAU tournaments around the country all summer as he watches LeBron Jr. and his team.
James doesn't have a coaching role, but his presence is always noted when he's around, and he can be regularly seen offering encouragement from the sidelines or stands. He usually seems to be a pretty calm basketball dad, but sometimes the competitor comes out, and he can't help but get a little bit intense.
That happened at a recent game at a tournament in Las Vegas — where James is also working out with a star-studded group of NBA players — when he took exception at the opposition's level of sportsmanship prior to the game. James, as you can hear at the 23 second mark of the video below (via Overtime), says "Don't care about sportsmanship?" twice and then instructs his son's team to "Get in their ass like a bike with no seat."

First, the "bike with no seat" line is just a tremendous quip. Second, he's not yelling and doesn't look super intense, as he's casually stretching his arms, but you can tell that he's ticked off and wants his son and his teammates to lay the smackdown on this team.
Before people get too crazy and start comparing James to legitimately crazy basketball father LaVar Ball, this is incredibly tame compared to a lot of what you'll see from parents at youth sporting events. I have to believe that Bronny's team is really good and sometimes takes the foot off the pedal as to not embarrass other teams, and this was James' way of telling them to go all out for this game.