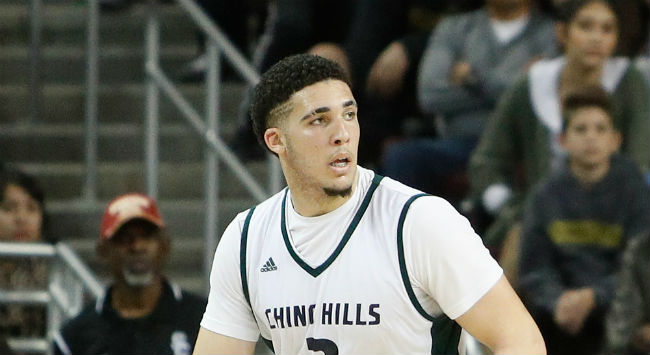 LiAngelo Ball and the UCLA men's basketball team were supposed to start the season in China with an early test against Georgia Tech before returning stateside. But it appears that the middle Ball child may be stuck in China for much longer than anyone initially anticipated.
Ball will not leave the country with the Bruins after their 63-60 win over Georgia Tech early Saturday, as the freshman is still dealing with the fallout of his arrest earlier this week with two teammates after a shoplifting incident.
Arash Markazi of ESPN reported that the three players would not be on a team flight back to the United States this weekend, and it might be another fortnight or so before the suspected shoplifters are allowed to travel back home.
A source with firsthand knowledge of the investigation said the players could be in Hangzhou for "a week or two." The source noted that there is surveillance footage of the players shoplifting from three stores inside of a high-end shopping center, which houses Louis Vuitton, Gucci, Yves Saint Laurent and Salvatore Ferragamo stores.
That implies that things could get worse for Ball, who is already facing the possibility of a lifetime ban from the nation. It's tough to know how things will shake out over there, but at least he's got his apology covered for him by Bill Walton.