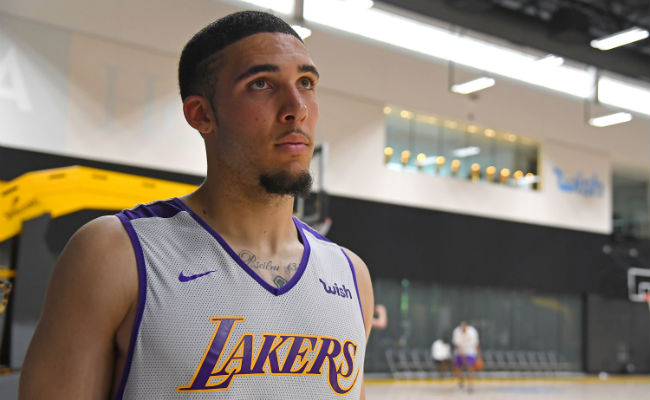 The next move of LiAngelo Ball's basketball career will be following in his younger brother's footsteps. After failing to impress the Lakers in a pre-draft workout and going unselected in the draft itself, Ball was then left off the team's Summer League squad as well.
Ball's next moves were largely expected to involve his father's startup basketball league. And, indeed, the former UCLA and Vytautas player will join his father LaVar's Junior Basketball Association.
The league announced on Twitter on Monday that LiAngelo would join the Los Angeles Ballers and featured quotes from both Ball brothers about the move.
"I just want to win for the team," LiAngelo Ball said in the statement. "That's all I want to do, win. I'm trying to play ball and I'm trying to get better every day."
It's unclear if this will provide an avenue into the NBA, but the JBA is supposed to be a direct competitor with developmental leagues like the G League and college basketball. Regardless, the move does reunite LiAngelo and LaMelo on the same team once more, as they were teammates in Lithuania after their father pulled Melo out of Chino Hills High School and LiAngelo ran afoul of international and team rules in a shoplifting incident in China.
LaMelo is expected to play out the year in the JBA as well, and is still considered an intriguing NCAA prospect in 2019, though he may not be eligible if he actually does get his own signature shoe from Big Baller Brand.