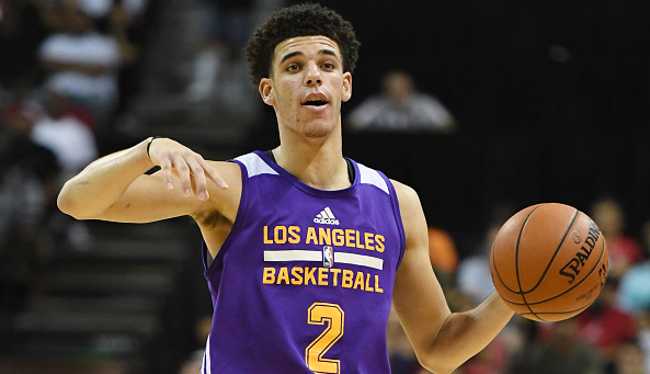 Lonzo Ball is considered the quiet one of the Ball family — well, maybe a tie between him and LiAngelo. LaVar Ball is, by far, the loudest and most outrageous member of the family and it never comes as any surprise when something the patriarch of the Balls says makes headlines and has people talking.
While Lonzo has, for the most part, been content to just play basketball and let his dad talk, he found himself in a rare moment at the center of attention this weekend for something he said. Ball's comment had nothing to do with basketball, and it was instead his thoughts on hip-hop that led to some outrage on social media.
Ball, a 19-year-old, said what many 19-year-olds probably believe when he referred to the Migos and Future as "real hip-hop" and said that Nas isn't relevant anymore and "no one listens" to him. There are probably many kids in Ball's demographic that feel the same way, but whenever you speak on "real hip-hop" or dare insinuate that current rappers are better or more popular than a legend, people get in their feelings.
Twitter erupted into debates and some in the industry like T.I. and Lil B frowned on Ball's comments, and Nas' manager even chimed in with a mini Twitter screed directed at the Lakers' rookie.
It's clear that Nas' camp isn't too thrilled about Ball's statements and want the young man to know his place when he speaks out on a legend. We also now know that Nas isn't a big NBA fan because it's been impossible not to hear of Lonzo and the Ball family if you have watched much NBA or read any basketball website over the past six months.
(h/t XXL)