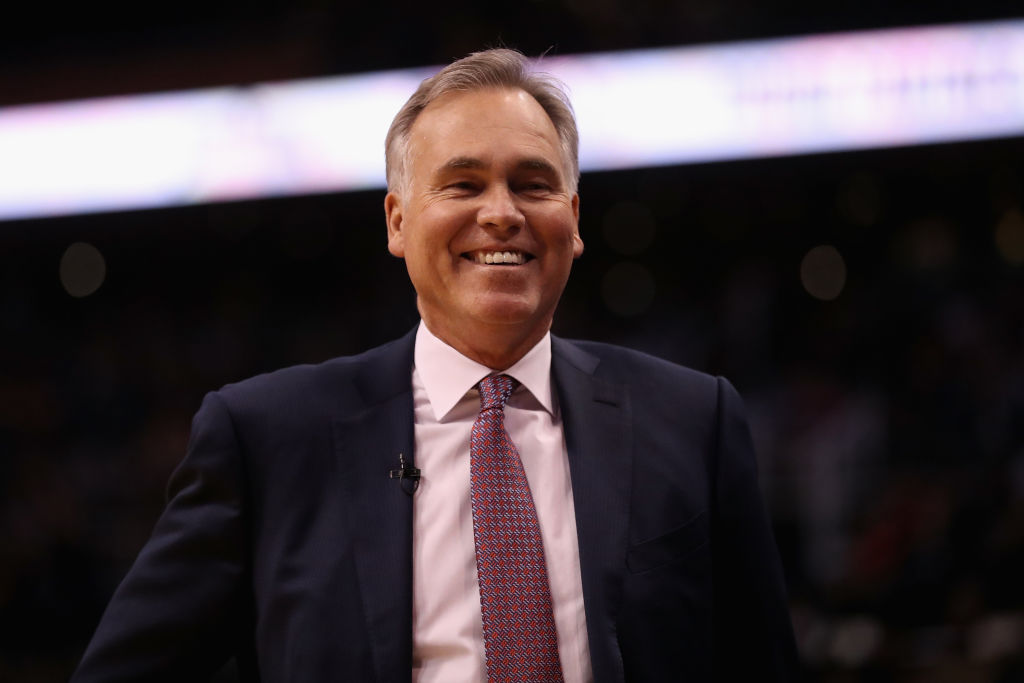 On April 30, 2014, Mike D'Antoni resigned as head coach of the Los Angeles Lakers, and after back-to-back rough stops with the Knicks and Lakers, many questioned if D'Antoni's NBA head coaching career was over. It wasn't, of course, as the Houston Rockets hired D'Antoni in the summer of 2016, and a year later he took home the NBA's Coach of the Year Award, proving that he could still hang amongst the NBA's best.
When D'Antoni resigned in 2014, former Lakers great and current president of basketball operations, Magic Johnson, was excited … to say the least.
"Happy days are here again! Mike D'Antoni resigns as the Lakers coach. I couldn't be happier!"
Johnson wasn't the president of basketball operations for the Lakers at the time, so while it's still hilariously disrespectful, it's not as if Johnson was an employee of the team praising D'Antoni's exit. Magic's tweet was met with both laughter and criticism. Some thought it was a funny tweet (because it was), and others felt like it was a classless move on Johnson's part (which it probably also was).

The Houston Rockets were in Los Angeles on Sunday night to play the Lakers, a game the Rockets won handily 118-95, and Mike D'Antoni's wife Laurel was asked how she felt about being back in Los Angeles. Her response was three and a half years in the making, as discovered by NBA Twitter veteran Daman Rangoola.
"Is it classless to say Happy days are here again?"
This couldn't have been a clearer shot back at Magic Johnson by Laurel D'Antoni for his tweet three and a half years ago after her husband left the Lakers, and boy was it a good one. Is there a better example of the off-court NBA news cycle than this? In a world where Kevin Durant may or may not have fake twitter accounts, and NBA players are sparking up feuds all over social media, we've got the wife of a head coach holding a grudge against Magic Johnson for three and a half years! As the saying goes, Best League In The World.