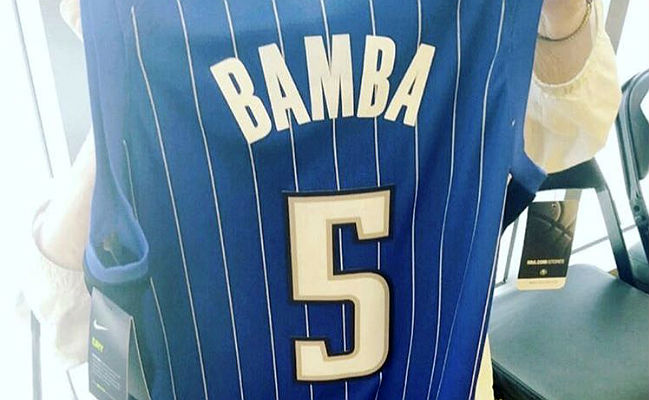 Trae Young was selected fifth overall in the 2018 NBA Draft, foiling the plans of many who hoped the Dallas Mavericks would take Mo Bamba so they could make a bunch of jokes about Lou Bega's "Mambo No. 5" on Twitter.
But dashed dreams can still come true in new and unique ways, especially when basketball is full of numerical miracles. In this case, there's the Orlando Magic, which took Bamba sixth on Thursday night. That doesn't have quite the ring to "Bamba No. 5," but fear not: Bamba had to pick a number to wear when he actually took the court for Orlando.
On Friday afternoon, we learned that our dreams will, indeed come true. The Orlando Magic showed off their top pick to the media an introduced Bamba's number: five.

This, of course, is amazing news for a joke that almost never was, and maybe there's something to be said for how the universe works here. Bamba wore No. 4 at Texas, but for whatever reason, he decided to go one number higher in the Association. (Arron Afflalo currently wears that number in Orlando, but he's a free agent in a little more than a week.)
Perhaps Bamba has no idea there's a song written in 1950 that was remade in 1999 by bandleader Lou Bega. Maybe he doesn't even know about this insane version of the song, which rules.

But either way, the rookie made a lot of people on the internet happy today.
Bringing joy to those who post has to count for something in a world like this.