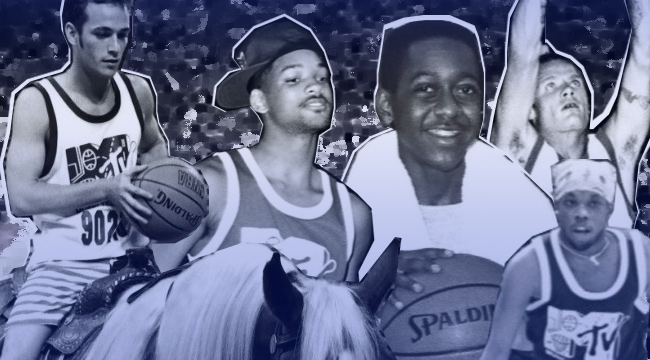 In a time where celebrities are both over-exposed and brand conscious, it might not work. But back in the '90s, the real thrill of MTV's Rock N' Jock events was the sight of celebrities and superstar athletes joining forces to play beer-league style softball and pick-up basketball together with no one taking the final score too seriously. The whole thing just felt fun and humanized music and sports Gods in a way that is uncommon.
Inexplicably, it's been just shy of 25 years since the debut of the Rock N' Jock B-Ball Jam (which premiered on the heels of the success seen with the softball game that debuted a year prior) and with that in mind, it seemed like a good time to look back at the biggest names from that game and examine what they've done since that memorable night at Loyola University in September 1991.
Luke Perry
As the star of the then-relatively new Beverly Hills, 90210, Luke Perry and his sideburns were arguably the biggest stars at the first Rock N' Jock B-Ball Jam, though that isn't quite the case in the here and now. That's not to say that Perry didn't cash in on his furrowed brow sex appeal, though. While it took awhile (leaving 90210 in 1995 for three years didn't exactly lead to an abundance of meaty roles), Perry established himself as a capable dramatic actor with major roles in Oz, Jeremiah and John from Cincinnati. Unfortunately, there's a lot of one-off guest spots and middling film fare on his IMDb page, as well, but Perry is set to appear as a regular on the CW's upcoming teen-soap adaptation of the Archie comics, Riverdale, where he'll play Mr. Weatherbee Fred Andrews. So, that's something to look forward to if you still kiss your Dylan McKay poster before bed every night.
Here's the full picture of Perry riding a pony beside Will Smith at the game. How is this show not on the air anymore?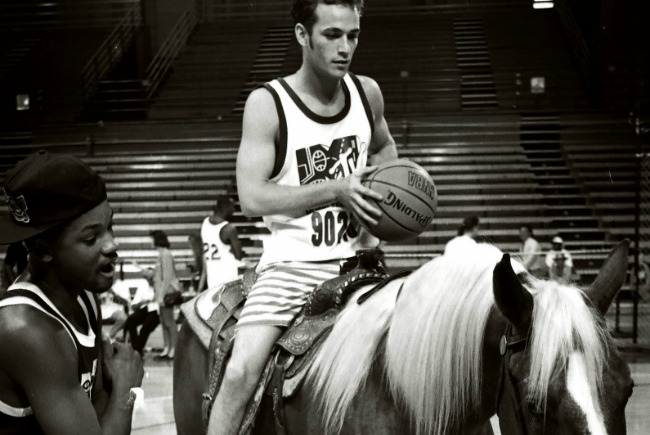 Mark Wahlberg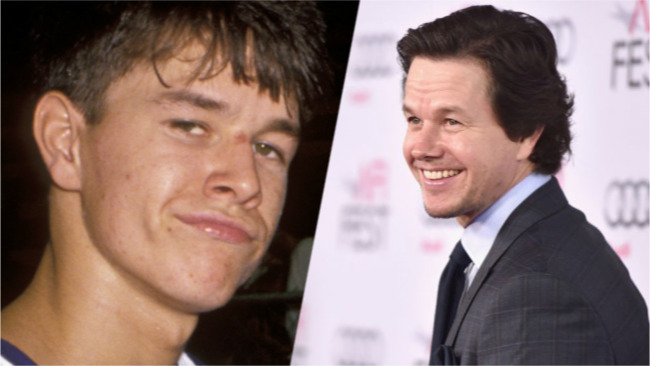 As both a player and as the show's half-time act, Marky Mark distinguished himself as only a recent Calvin Klein model could: he dropped his pants while singing "Good Vibrations." Apparently, the Rock N' Jock stunt was his idea, but Marky Mark was so much more than a tighty-whitey spokesrapper. According to Rock N' Jock producer Rick Austin's contribution to the highly readable Complex oral history on Rock N' Jock, "Marky Mark was a short dude, but had amazing game." So, don't judge a book by its cover — which, of course, is an adage that applies to Wahlberg's film career, as well.