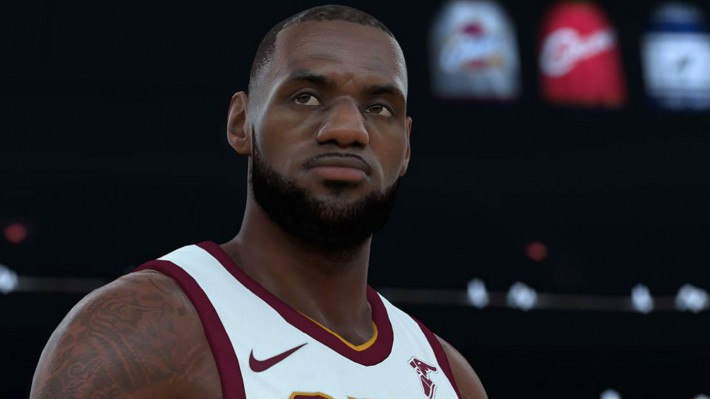 Back in October, we simulated the entire 2017-18 NBA season in NBA 2K18, and the results were predictably wild. The beauty of running a season simulation in NBA 2K18 before the season starts is that NBA 2K18 doesn't have any in-season data to base their simulations results off of, so you're guaranteed chaos.
We're roughly at the midway point of the 2017-18 NBA season now, and this seems like as good a time as any to see what NBA 2K18 is predicting for the rest of the year. In this simulation, however, we're picking up the season from January 11 and moving on from there, meaning NBA 2K18 has current NBA team records, current NBA player statistics, and current NBA standings.
In all likelihood, this simulation will more closely represent what you're actually going to see in the playoffs when compared to the one we ran in October. We're sacrificing some chaos for accuracy, but that's what makes this particular simulation interesting.

Rookie of the Year: Ben Simmons
This has been an exceptionally fun rookie class, and while players like Kyle Kuzma, Donovan Mitchell, and Jayson Tatum deserve consideration, it's hard to argue against Simmons. The Philadelphia 76ers are a fringe playoff team, and Simmons is more important to his team's success than anyone else in contention.
Sixth Man of the Year: Will Barton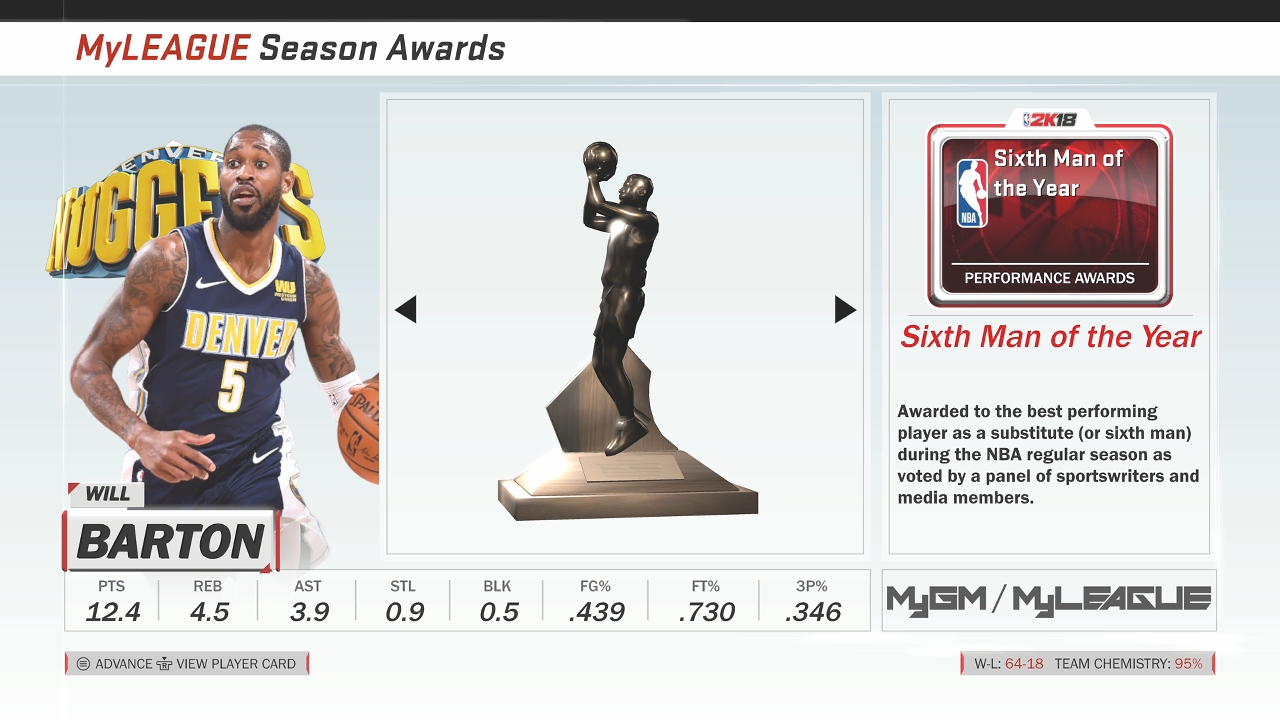 Sixth Man of the Year is one of the harder awards to predict because the contender list is so vast. Most teams have what they would consider a "Sixth Man," but choosing Barton on a playoff-bound Denver Nuggets team is as solid a choice as any.

Most Improved Player: Kris Dunn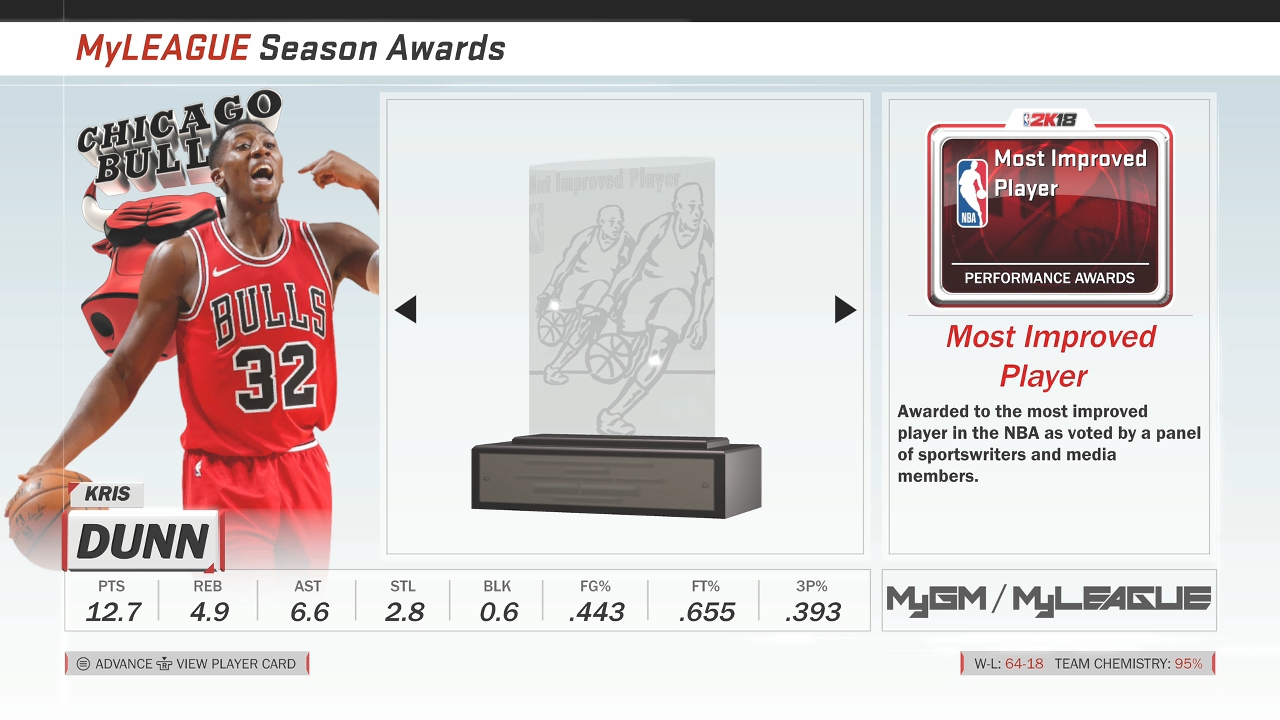 Dunn was both a key asset in the trade that landed Jimmy Butler in Minnesota this summer and kind of a Timberwolves castoff. Dunn had his believers leading up to the 2016 NBA Draft, but after a rough rookie year in Minnesota, nobody really knew what to expect out of him in Chicago. We're only halfway through the season, but he's been good so far, and with apologies to guys like Victor Oladipo, Dunn is certainly deserving of NBA 2K18's Most Improved Player prediction.
Coach of the Year: Steve Kerr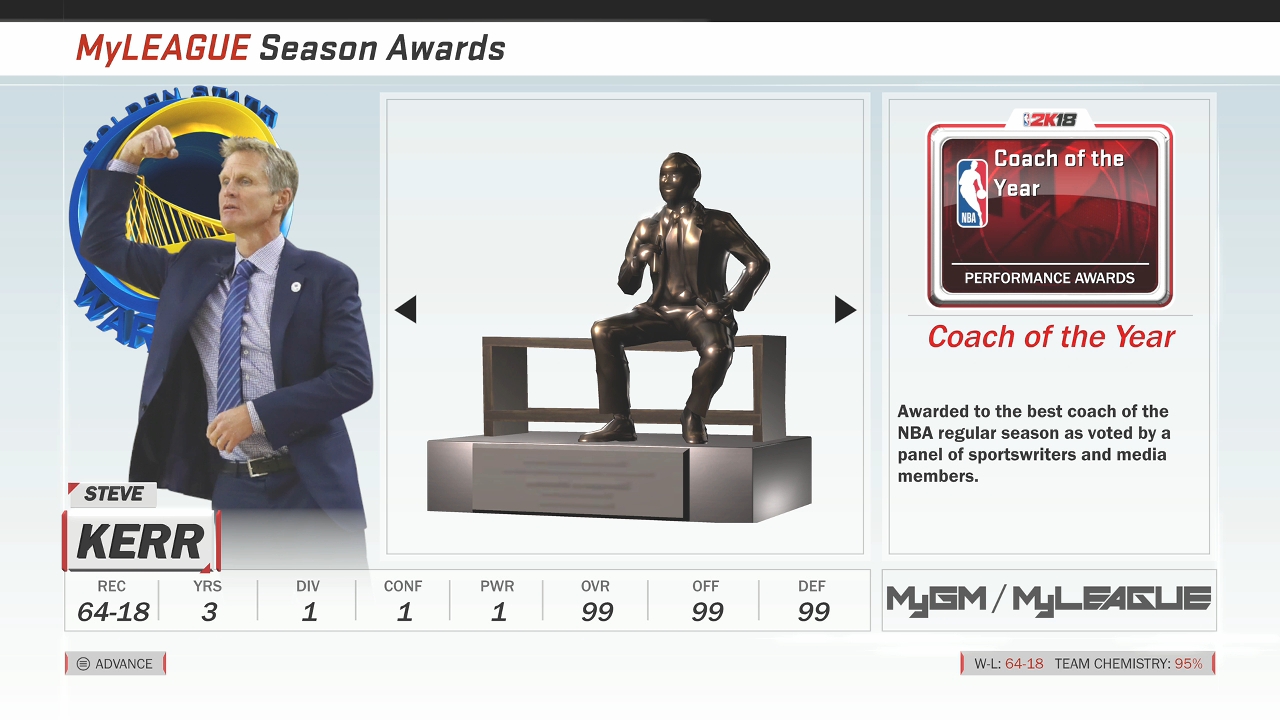 Kerr coaches the Golden State Warriors, therefore he is always going to be in contention for Coach of the Year.

Defensive Player of the Year: Andre Drummond
Drummond is a good defensive player, but this is NBA 2K18's first out there prediction. The Detroit Pistons are one of the biggest surprises of the 2017-18 NBA season thus far, though, and if they continue trending up, one of their players is going to be rewarded with something. Maybe that something is Drummond and the Defensive Player of the Year award?
Most Valuable Player: James Harden
Harden was destined to win this award at some point in his career. If he wins the NBA's Most Valuable Player award this season, he'll join former teammates Kevin Durant and Russell Westbrook as MVP winners, further cementing the Oklahoma City Thunder trio as the biggest what ifs in NBA history.

All-NBA Teams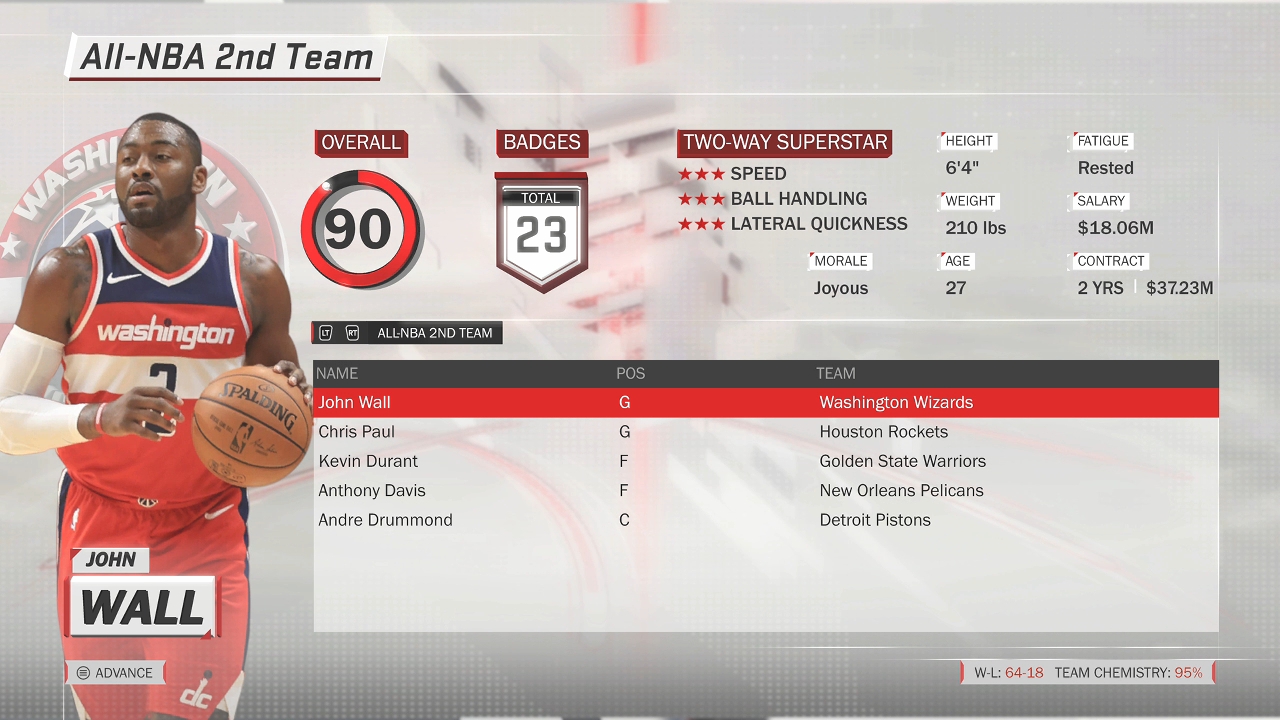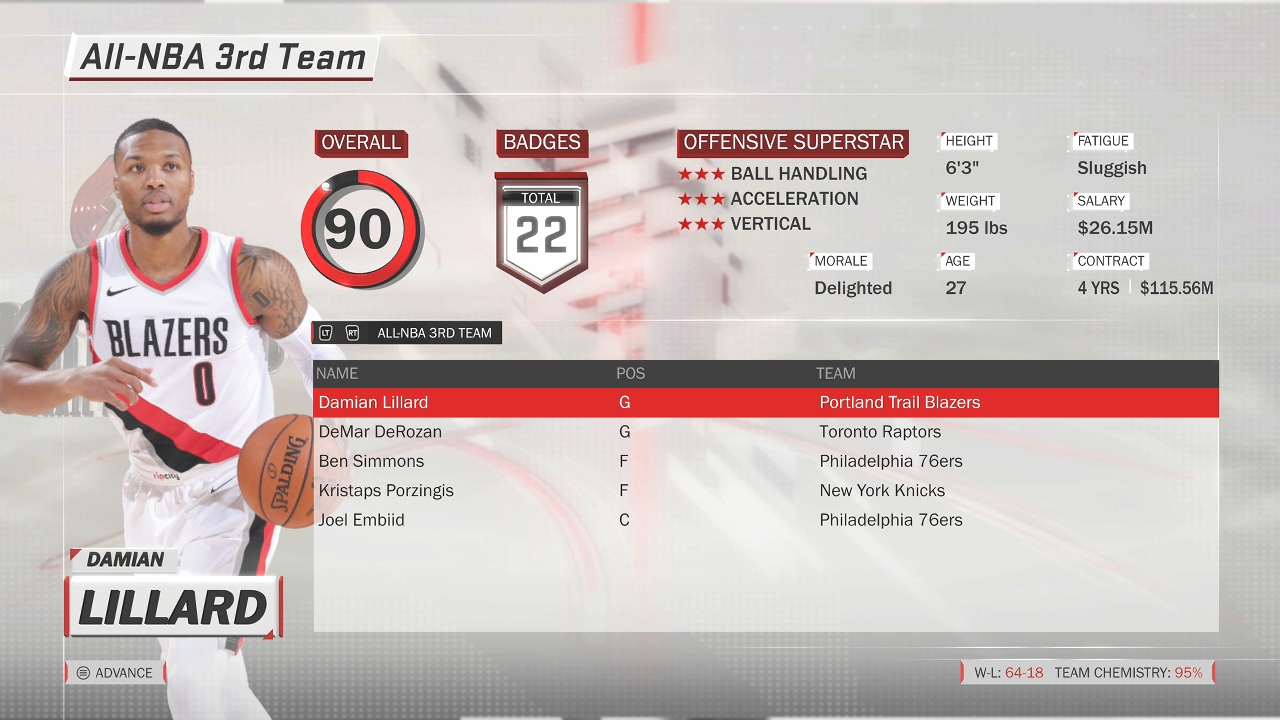 All-Defense Teams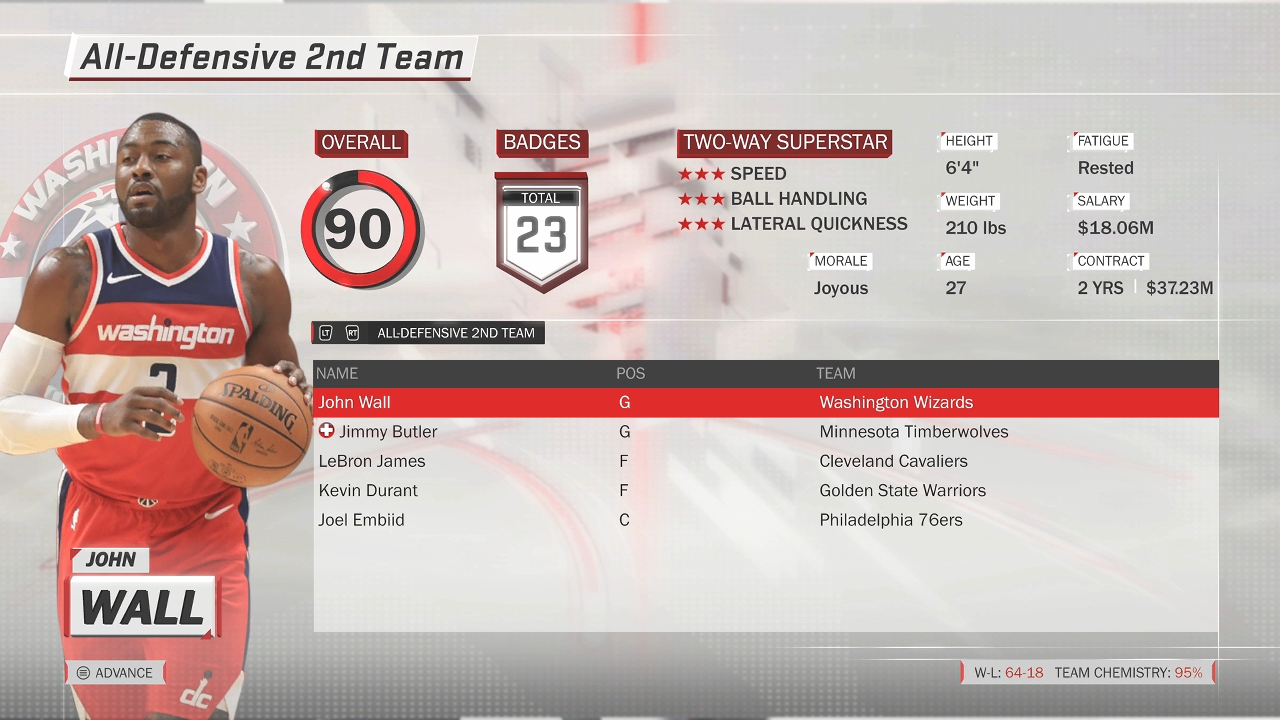 NBA Playoffs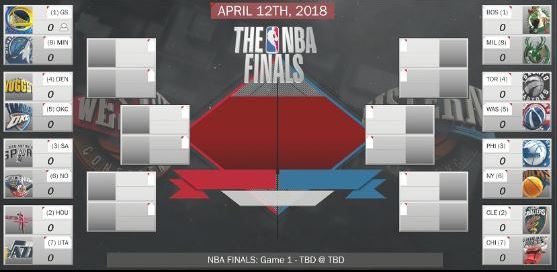 Nothing about NBA 2K18's playoff bracket is particularly surprising, aside from some of the seeding, like the 76ers landing the No. 3 seed in the Eastern Conference and the Timberwolves going through something of a collapse to finish in eighth out west. Let's get to the results.

NBA Playoffs: First Round
The good teams defeated their opponents handily, the not-so-good teams struggled. That sounds like the NBA playoffs to me. We owe the Nuggets some bad vibes for robbing us of Westbrook vs. Durant in the playoffs this year. Nice going, NBA 2K18.

NBA Playoffs: Conference Semifinals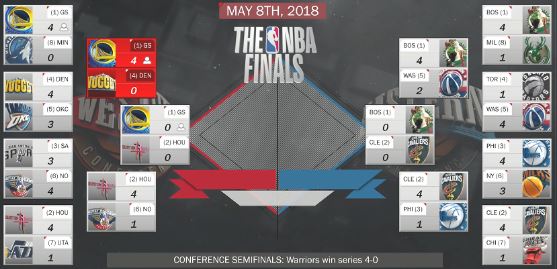 NBA 2K18 is predicting that the final four NBA teams left standing will be the Golden State Warriors, Houston Rockets, Boston Celtics, and Cleveland Cavaliers. If you polled NBA fans under the notion that their life depended on selecting the correct final four teams, this is probably how you'd see most of those answers play out. These are your NBA Finals favorites, and NBA 2K18 is thinking the same thing.
NBA Playoffs: Conference Finals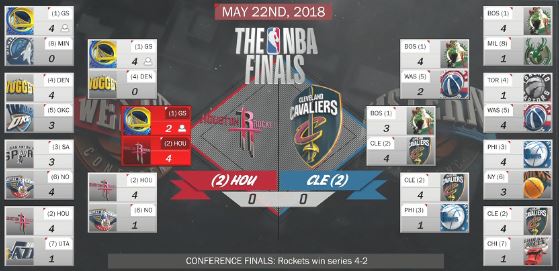 Here we go. This is that NBA 2K chaos we all know and love. The Houston Rockets are a very good basketball team, but it's so easy to assume that the Golden State Warriors are going to walk into the NBA Finals. If the Rockets actually eliminate them? That'd be something. Cleveland taking out Boston isn't terribly surprising, but NBA 2K18 is predicting a seven game series there, and NBA fans will certainly take that.
NBA Finals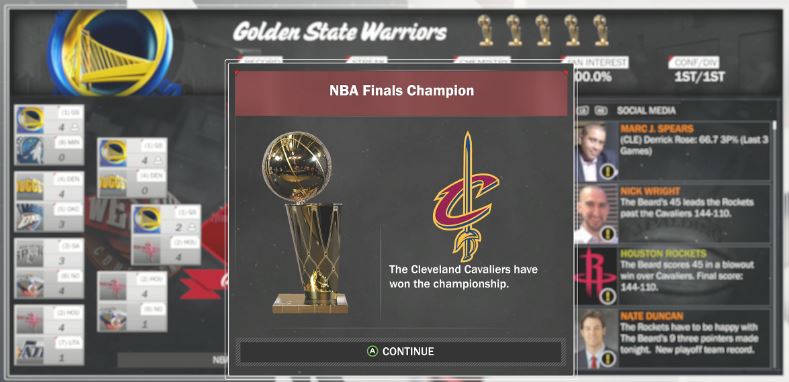 Congratulations to the Cleveland Cavaliers. You are NBA 2K18's pick to win the NBA Finals. While I'm always pro-new teams winning things, the ramifications this will have on LeBron James' free agency are fascinating. Does winning one more championship in Cleveland allow him to leave with a clear conscience? Does winning one more championship in Cleveland convince him that this is where he needs to stay? Who knows?
NBA Finals MVP: LeBron James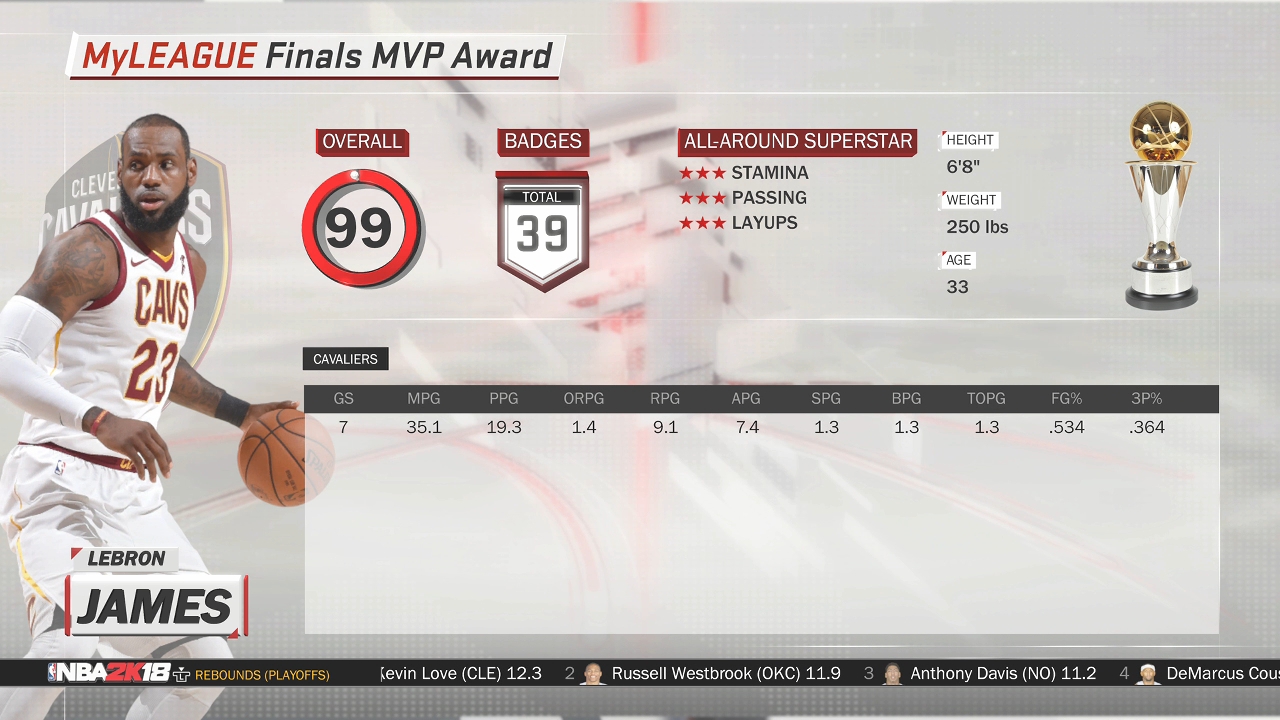 After finding out that the Cleveland Cavaliers won the NBA Finals, James winning the MVP was inevitable. Another award to add to his legacy.
Have you checked out the DIME podcast? Subscribe on iTunes or Google.