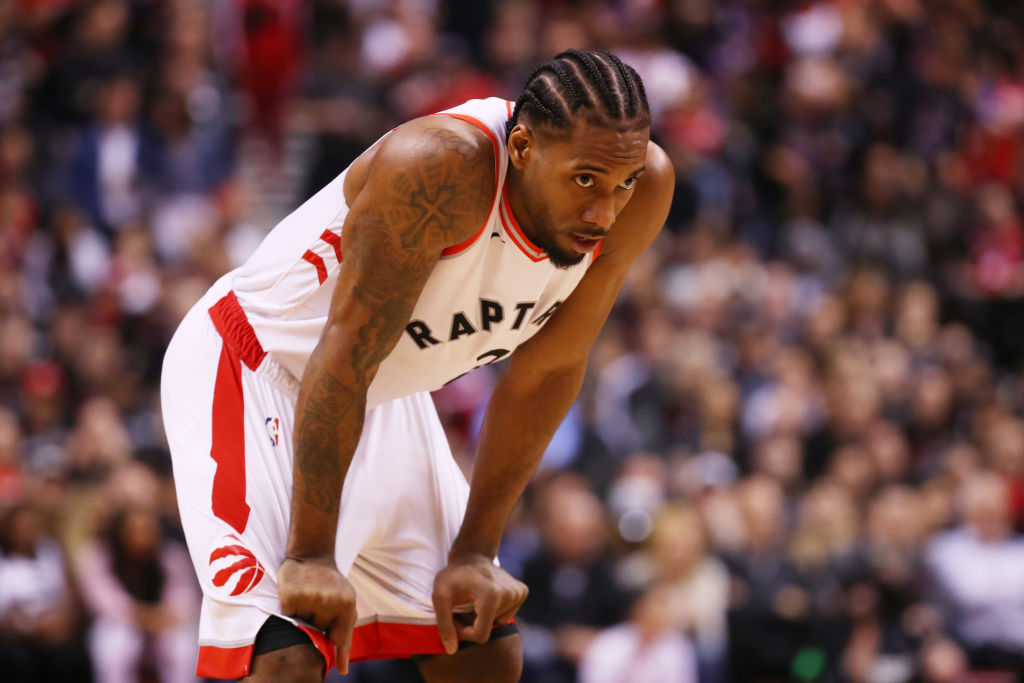 An NBA team based out of Los Angeles received a fine from the league for violating its anti-tampering policy, and you'll never believe who it was. According to a release sent out on Friday, the Clippers received a $50,000 fine following comments Doc Rivers made about Toronto Raptors star Kawhi Leonard.
The league announced the news in a release, saying that Rivers violated the rule during an appearance on ESPN earlier this week.
"The NBA announced today that it has fined the LA Clippers $50,000 for violating the league's anti-tampering rule," the release said. "The fine is in response to comments regarding the Toronto Raptors' Kawhi Leonard made by Head Coach Glenn 'Doc' Rivers in a recent television appearance."
While Rivers didn't say anything specifically about the Clippers making a play for the upcoming free agent this summer, he was still effusive in his praise of Leonard's performance this postseason.

"[Leonard] is the most like Jordan that we've seen," Rivers said. "There's a lot of great players. LeBron is phenomenal, KD is phenomenal. Not that [Leonard] is Jordan or anything like that, but he's the most like him. Big hands, post game, can finish. Great leaper, great defender, in-between game."
The Clippers, of course have been linked to Leonard, a California native, for some time, with a recent report saying the team plans on going all-out in its attempt to pitch him on joining them when he hits the open market this summer.