NBA Live 19 is getting a bit of an update, and this time the new features focus on a lot more than just the game on the court. The EA Sports basketball game is adding a few new perks for players that focus on the culture around the game, including its hip hop and fashion influence.
Included in that update are some free looks for a user's avatar from urbanwear company A Bathing Ape, throwback mavens Mitchell and Ness and some exclusive EA Sports merchandise free for a limited time. EA Sports' LIVESTRIKE will give players a limited opportunity to unlock some of the BAPE offer limited time opportunities to earn even more free in-game merchandise.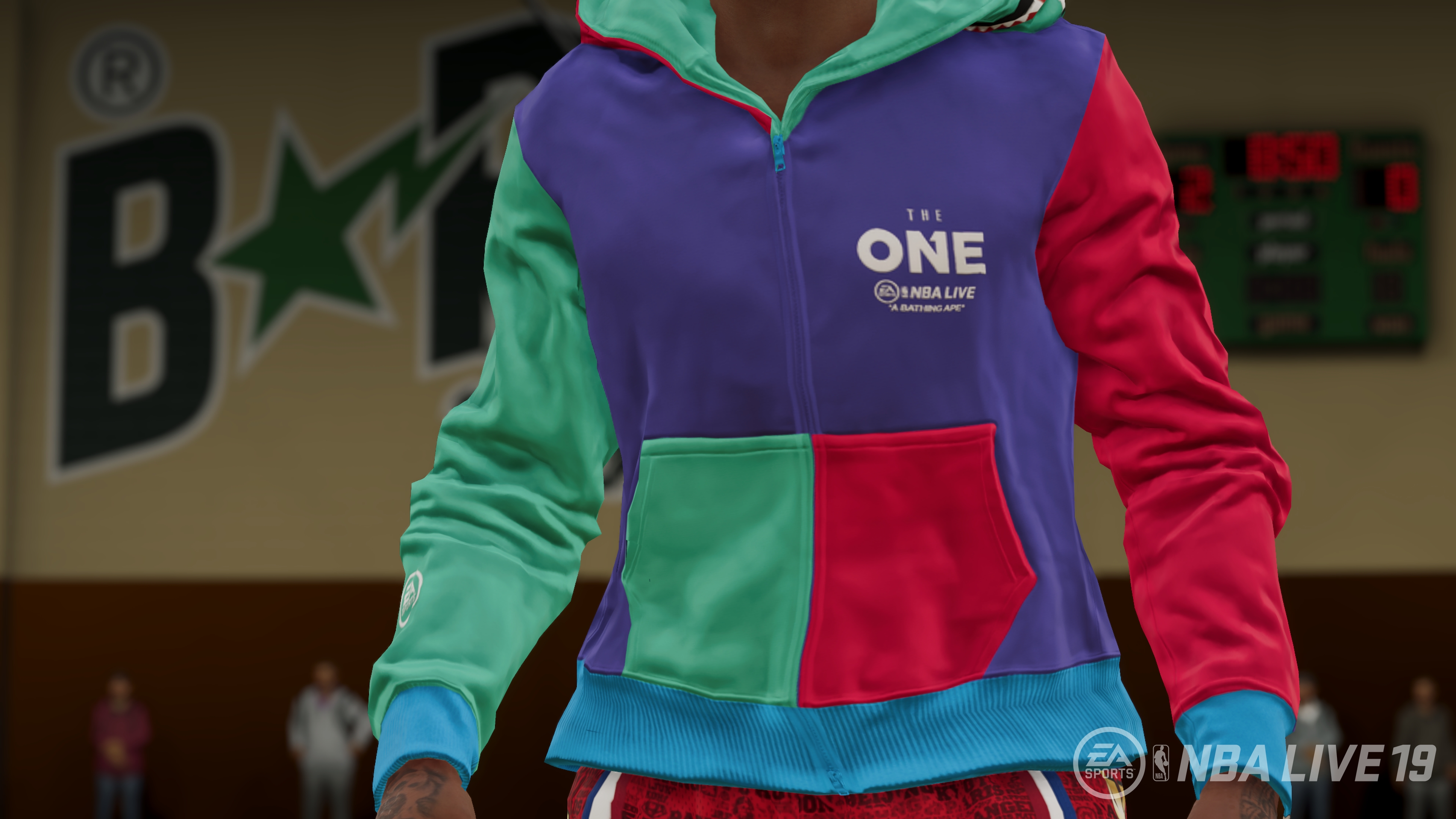 EA released a trailer for the new LIVESTRIKE on Friday complete with a look at its next challenge as well.
https://www.youtube.com/watch?v=FMg3nHM2meQ
Shown in the Joining the game is Quavo from Migos, who will join the game and offer challenges for players. EA Sports says that Offset and Takeoff will be joining Live 19 "in the coming weeks" as well.
EA Sports is also launching the "creator challenge" in Live 19, which is described as a chance to "battle someone famous" like a celebrity, musician or streamer for the chance to win limited-edition content. That's where Quavo comes in, as the character will challenge players to a game and will be available in-game if that player wins the challenge. The other members of the Gang Gang will have their own challenges in the near future, meaning players can get the entire Migos rap trio on their own roster.