With free agency all but wrapped up, NBA rosters for the 2018-19 season are essentially set save for a few training camp battles to sort out the final spots in some places.
As we take a look at those rosters, there are some that seem destined to have some tensions flare up internally over the course of the year. The potential for conflict could be between players, player and coach, or player and front office/ownership, but there are a few teams that seem one rough stretch away from players-only meetings, fingers being pointed, and things generally spiraling downward.
Below, you'll find seven teams that seem most likely to have that internal implosion that leads them to underachieving relative to expectations and potentially having to try and shake things up at the trade deadline. This isn't to say all of them will or others around the league won't be the one to experience internal strife, but if you're looking for the ones with the most warning signs and red flags around the Association, this seems to be the group.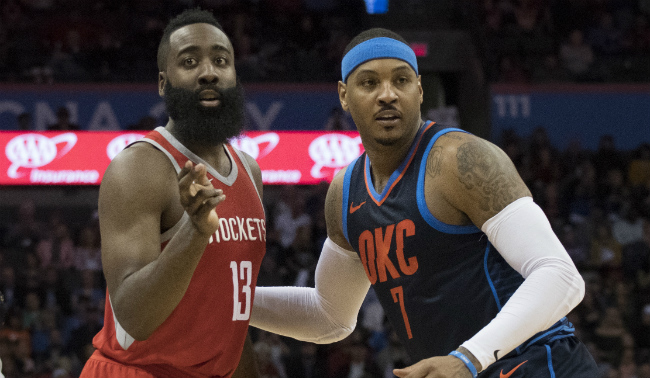 Houston Rockets: Year 1 of the Chris Paul-James Harden combination was a resounding success, but adding Carmelo Anthony to the mix has the potential to cause some issues inside the Rockets locker room. Anthony didn't exactly gel with his All-Star teammates in Oklahoma City and his refusal to come off the bench left the Thunder scrambling to get rid of him this offseason.
In Houston, his role on the team is yet to be determined, and it's possible Mike D'Antoni — who didn't exactly get along with Anthony in New York — could ask him to embrace a reserve role. If he's able to come to grips with that and get on board, then things figure to be fine in Houston, but it's impossible not to recognize the potential for this signing to backfire in terms of the chemistry of the group if he's not ready to accept a lesser role.
Los Angeles Lakers: I mean, duh. Ever since this roster was constructed people have been predicting its internal demise. LeBron James doesn't have much patience for foolishness and silly mistakes, and on a roster filled with young players who like to bust each others chops on social media to the point that the front office has to step in and veterans like JaVale McGee, Rajon Rondo, Lance Stephenson, and Michael Beasley, there seems to be some near-certainty of frustration for the world's best player.
The question in L.A. isn't whether LeBron is going to fire off some subtweets or jabs on Instagram — "fit in or fit out" style like he did with Kevin Love in Year 1 in Cleveland — but instead whether that group will respond positively to James' motivation techniques. Add in LaVar Ball's ubiquitous presence as a cloud waiting to rain on L.A. and everyone essentially auditioning for their spot on next year's squad when the Lakers are expected to actually make their all-in push and you've got quite the soap opera brewing in Los Angeles.
Miami Heat: Everyone in Miami is saying the right things right now, but we all know that things can go south very quickly on South Beach when it comes to the relationship between Hassan Whiteside and Erik Spoelstra (and Pat Riley). Whiteside says he's on board with the Heat's plan for this season and expects to see more playing time now that he's healthy, but we'll see how quickly that changes the first time he's asked to ride the bench down the stretch of a game in favor of a smaller lineup. If he starts voicing his displeasure with the rotations again, trade rumors will once again pick up regarding Whiteside.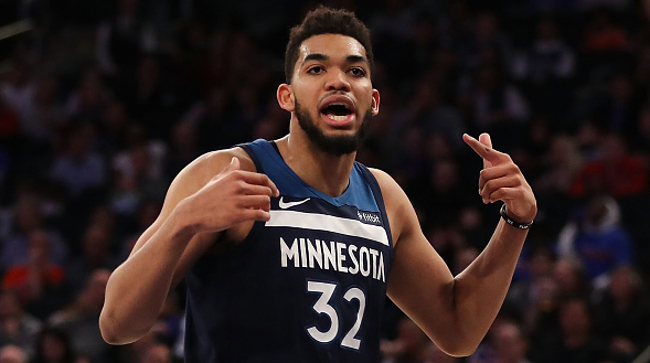 Minnesota Timberwolves: Like Miami, Minnesota didn't make any major additions that figure to throw off team chemistry. Instead, this is just a group that quietly had its internal battles last year and things don't figure to change now. The main issue seems to be between Jimmy Butler and the young stars with the Wolves, namely Karl-Anthony Towns, over effort on the defensive end.
Butler being a free agent next summer only complicates matters in Minnesota, because if his relationship with Towns doesn't improve this season and he seems unhappy with the Wolves, they might have to consider trading him at the deadline to avoid him walking over the summer. Beyond that, a slow start or lull from the Wolves midseason in the ultra-competitive West could heat up Tom Thibodeau's seat, even after leading Minnesota to its first postseason appearance in over a decade.
Portland Trail Blazers: The Blazers' front office insists its plan is to keep this core group intact, but if Portland sees the decline Las Vegas and others are projecting, one has to wonder how well Damian Lillard and company will take that. I don't foresee any real issues in the locker room between players or between players and the coach, but Lillard already had a meeting with the owner last year and since then there have been zero moves made by Portland to improve or upgrade the roster.
Instead, they let Ed Davis walk in free agency, to the chagrin of Lillard and C.J. McCollum. If this group sputters in the West early in the season and can't pick themselves up by January or February, another meeting between star and front office could be put on the books and it might not go as well this time around.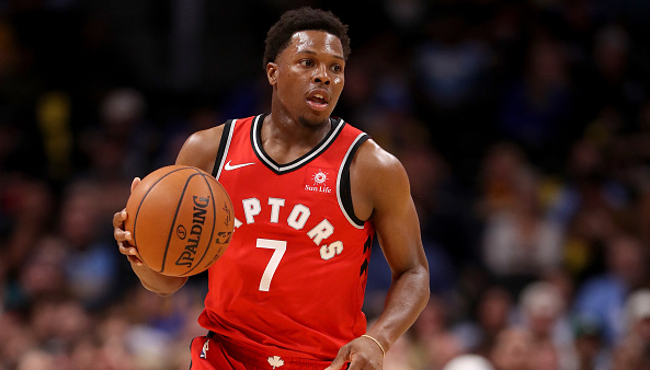 Toronto Raptors: The Raptors were arguably the most cohesive group of players in the NBA last season. In response, they decided to fire their coach and trade one of their long-time stars. That shake-up may have been the right move, but it also runs the risk of displeasing the remaining squad and leading to some divisions within. Kyle Lowry has made it clear he's didn't like the DeMar DeRozan trade and as of USA Basketball camp hadn't spoken with Kawhi Leonard. They very well could get on the same page and live up to their expectations as a contender in the East, but there is a real risk there could be growing pains that linger and fester into bigger problems in Toronto.
Washington Wizards: The Wizards always seem to be on the edge of disaster. Last season, it was a combination of injury issues for John Wall and tension between their star point guard and center Marcin Gortat that led the headlines in Washington in an otherwise disappointing season. This year, they've swapped out Gortat for Dwight Howard and added Austin Rivers to backup Wall. Given how Howard's last two seasons have ended with him being dealt for scraps just to get him out of the locker room, you have to wonder if the Wizards are destined for another rocky season.