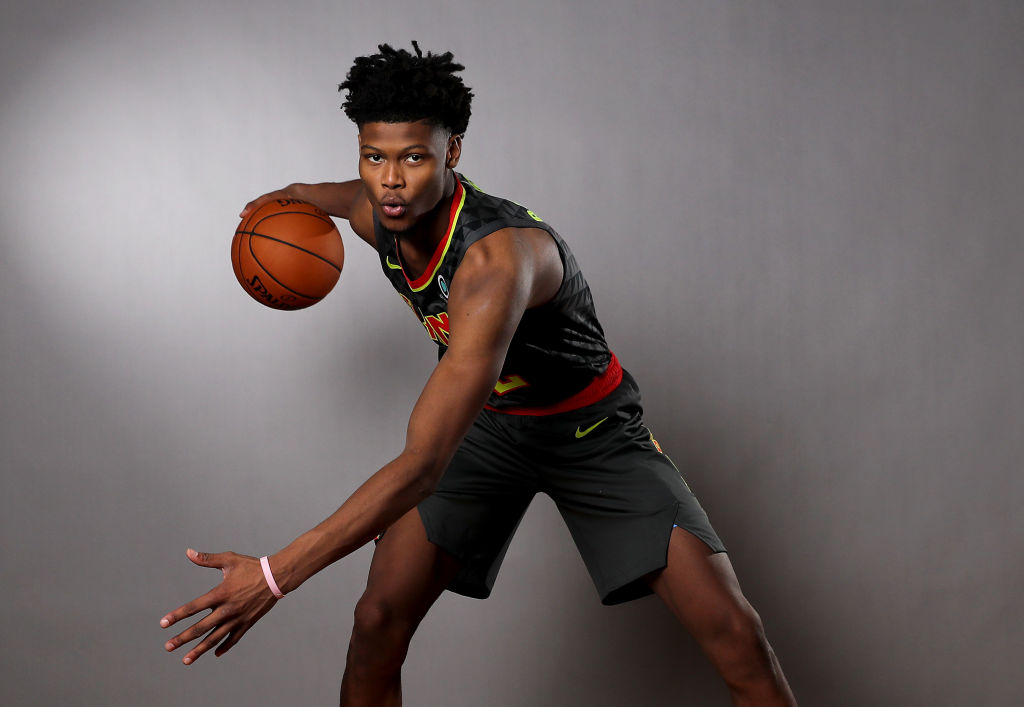 The NBA released its annual rookie survey on Monday and, as always, there were a number of surprising results, but none more surprising than who the 2019-20 rookie class voted will have the best career: Atlanta Hawks forward Cam Reddish.
Granted, the former Duke product beat out No. 2 overall pick Ja Morant by just three percent (which is one vote), but he still received an impressive 19 percent of the votes from his peers. Here are the full results of the survey:
Cam Reddish, Atlanta — 19%
Ja Morant, Memphis — 16%
De'Andre Hunter, Atlanta — 11%
R.J. Barrett, New York — 5%
Jaxson Hayes, New Orleans — 5%
Coby White, Chicago — 5%
Zion Williamson, New Orleans — 5%

Coming out of high school, Reddish was expected to be a top-three pick in the 2019 NBA Draft, but his stock took a massive hit at Duke after he failed to thrive in a complimentary role alongside RJ Barrett and Zion Williamson, who combined for just 10 percent of the votes. However, even in spite of his unsuccessful season at Duke, Reddish was taken 10th overall in part due to what he showed during the pre-draft process.
If Reddish has a Donovan Mitchell-esque rookie season in Atlanta, the rookie class can say "We told you so," but it is fairly stunning that Zion Williamson only received two votes for the player who will have the best career — when he led expected Rookie of the Year voting at 35 percent. It's important to note that the rookies haven't been especially good at the prediction game, as they've yet to get Rookie of the Year correct since 2007, when they picked Kevin Durant.
The rookie class is likewise confident is in the abilities of Denver Nuggets center Bol Bol and Cleveland Cavaliers swingman Kevin Porter Jr, as they voted them the biggest steals of the draft. Bol was taken with the No. 44 pick, while Porter was taken with the No. 30 pick.
Porter is probably the safer bet going into the 2019-20 season because his body is more NBA ready and, most importantly, he's not recovering from a stress fracture in his left foot. If Bol can overcome both of those things in the next few years, though, he could be one of the 10 best players in the draft and, as a result, an excellent value for where he was taken.