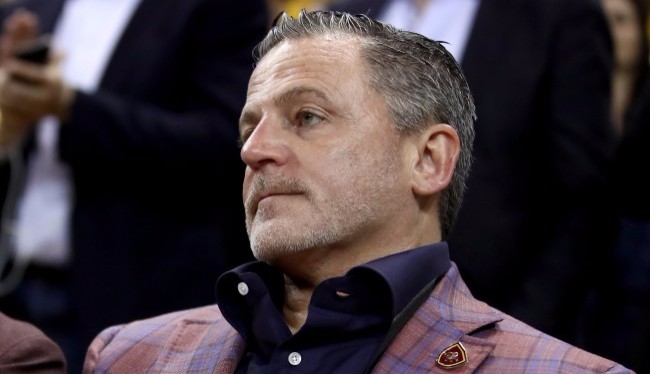 From the outside, the NBA appears to be thriving. National television contracts mean a huge influx of money for franchises, the jump in the salary cap means big contracts for superstars and role players alike, and player movement has never been more fluid. It seems like everyone's happy, and the league will only continue to grow.
But not everything is kosher in the Association. ESPN reported on Tuesday that nearly half of NBA teams operated at a loss before revenue sharing kicked in.
It's all a matter of revenue, and we've seen in the past just how easy it is to skew these numbers with some creative accounting. But even with revenue sharing and luxury tax payments intended to help less profitable teams, nearly a third of the league actually lost money last season.

According to a joint story from Brian Windhorst and Zach Lowe, even the most successful teams in the league like the Cavaliers, Spurs and Wizards finished in the red last year.
The nine teams that lost money, by the league's accounting for net income (which includes revenue sharing and luxury tax payments), were the Atlanta Hawks, Brooklyn Nets, Cleveland Cavaliers, Detroit Pistons, Memphis Grizzlies, Milwaukee Bucks, Orlando Magic, San Antonio Spurs and Washington Wizards. Sources pointed out that by a different accounting measure the league tabulates — operating income, which discards various debt obligations — only 10 teams (rather than 14) lost money before accounting for revenue sharing.
The piece points out the huge financial disparity between a team like the Los Angeles Lakers and a much smaller market like the Memphis Grizzlies. The fact of the matter is that smaller market teams need to be good to attract attention and make money, while bigger clubs like the Lakers just need to exist to print money.
The Lakers, for example, were a lottery team and played their first season without a superstar since Kobe Bryant retired. It didn't matter one bit.
But it was a wonderful season financially. The Lakers finished with a gargantuan $115 million profit as measured by net income even after writing a revenue-sharing check for almost $49 million, according to league accounting. That was the highest net income in the league by nearly $25 million. The biggest factor was the $149 million they took in from massive local media rights deals, primarily with Time Warner.
Memphis, meanwhile, lost nearly $40 million. They only got 9.4 million in local media rights, the lowest in the league. Without a league-high $32 million in revenue sharing, the team's losses would have been massive.
That's the point of revenue sharing, of course. And it quite literally keeps some teams afloat because no matter how good at marketing or at basketball they are some markets simply have a limit for the amount of money they can generate. But it does point out some important imbalances in the NBA. Not every team is equal to one another, and staying competitive in the league seems harder than ever.