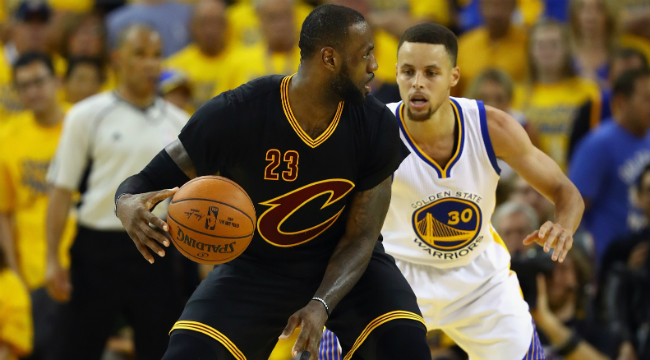 Can you feel it? Can you feel the excitement? Oh yeah, the 2016-17 NBA schedule has been released, which means we can start planning our viewing parties and our game pilgrimages, and for the more obsessed of us, start weighing strength of schedule and predicting records.
For the casual fan, the schedule's release doesn't mean much, but it does let us know when those significant moments — which rise above the daily grind of the long regular-season and stick in our memories — might take place. Here's our best attempt at figuring which games will stand out.
San Antonio Spurs at Golden State Warriors: Tuesday, October 25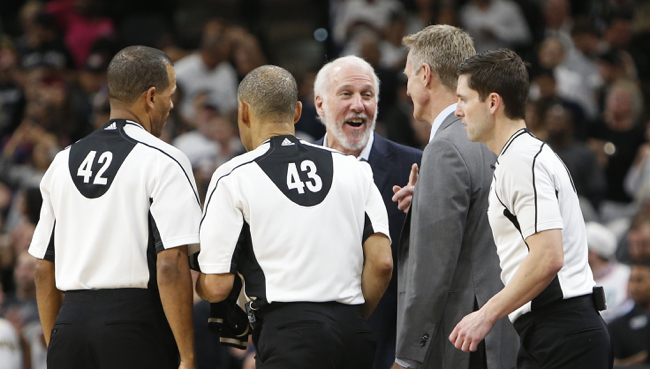 You don't need us to tell you to tune in on opening night, but the schedulers did pick a dandy to tip off the season. This will be our first look at the Spurs in the post-Tim Duncan era as well as Kevin Durant's first official game as a Warrior. Narratives aside, it's a game between possibly the two best teams in the Western Conference. Golden State won't be firing on all cylinders as it'll likely take time for them to gel, so if they really do turn into an even bigger death machine than the 73-win squad from a year ago, this is the Spurs' best chance against them.
Oklahoma City Thunder at Philadelphia 76ers: Wednesday, October 26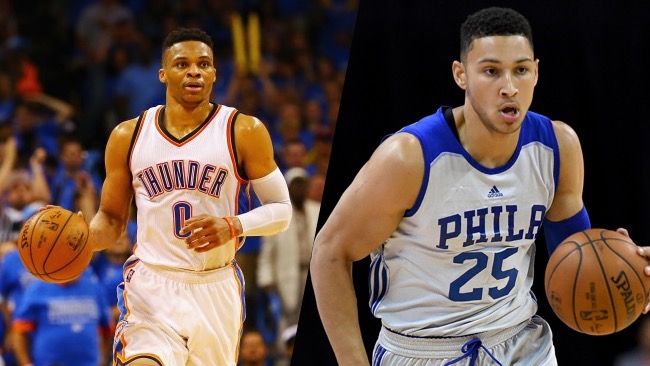 This will be Russell Westbrook's first game as the unquestioned alpha dog of the Thunder, with the departures of Serge Ibaka and Kevin Durant leaving the squad starkly different from a year ago. They'll be diminished, but they could also still be quite good. Across from them will be the debut of the first overall pick, Ben Simmons, and possibly of Joel Embiid as well. It's a new day in Philly, and while they probably still won't be very good this season, they'll finally be interesting.
New York Knicks at Chicago Bulls: Friday, November 4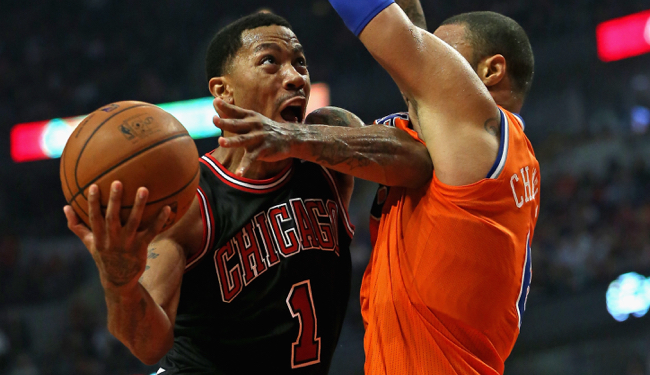 Derrick Rose and Joakim Noah will make their return to Chicago for the first time, and they figure to get heroes' welcomes if they're both healthy. The Bulls' deeply weird offseason has to turn into something on the court, and this will also be an early look at how Rajon Rondo, Jimmy Butler and Dwyane Wade will work together. Oh, and we'll see the new-look Knicks, with a combination of gritty veterans and year two of Kristaps Porzingis.
Chicago Bulls at Miami Heat: Thursday, November 10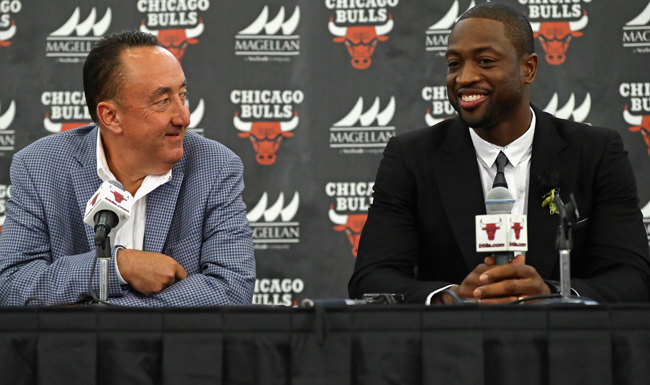 Dwyane Wade's introduction in Miami as a member of the Bulls will be must-see TV. How you feel about Wade's exit from the Heat depends on whether you think players deserve to get paid as much as they can, or whether they owe teams unlimited loyalty. There's no way in hell the man who embodied Heat basketball for longer than anyone else will get booed on his return, though. We're just wondering if he'll get a tribute video. Oh, and two maybe-sorta-good Eastern Conference teams will face off that night. That last part is followed by a gigantic question mark and more than a little doubt among hoop heads.
Golden State Warriors at Cleveland Cavaliers: Christmas Day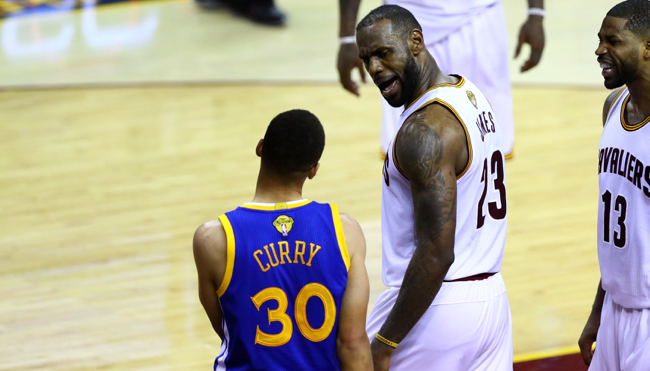 It's your traditional Finals rematch on steroids. Not only will the Warriors be out for blood to avenge their Finals defeat, they'll come armed with an extra Kevin Durant this time around. Steph vs. Kyrie! KD vs. LeBron! Draymond vs. Kevin Love! Well, that last one may be a bit of a mismatch, but hey — that's what people said about the Finals.
Boston Celtics at Atlanta Hawks: Friday, January 13
Al Horford makes his return to Atlanta, where he spent his entire career. He'll likely be heading one of the most unselfish, fun-to-watch teams in the NBA, which is what the Hawks were before he left. He was replaced by Dwight Howard, whose teams have been neither of those things for years. But Mike Budenholzer is still the coach, and with Dennis Schroder at the controls of the Hawks' offense, they could still do some interesting things. The Celtics deserve your attention this year, though.
Golden State Warriors at Oklahoma City Thunder: Saturday, February 11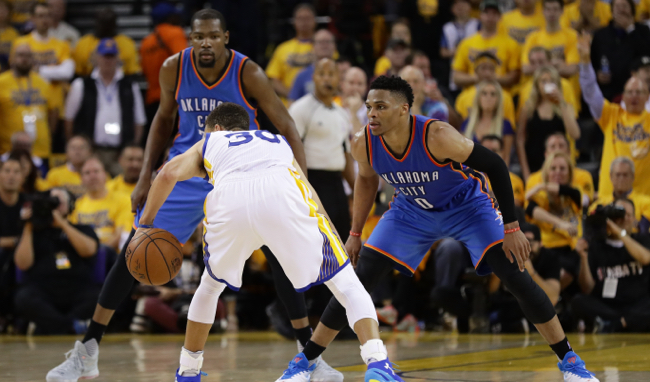 This is the one game that everyone is circling on their calendars in Oklahoma. Kevin Durant makes his return in the uniform of the enemy, and it'll be interesting to compare the boos he'll hear against the ones LeBron heard when he returned to Cleveland in a Heat uniform. The Thunder are overmatched on paper in this game (everyone is against the Warriors this year), but there's a decent chance Russell Westbrook scores 50 points and still manages a triple-double. His defiance will be able to power a small city — like Oklahoma City!
San Antonio Spurs at Los Angeles Clippers: Friday, February 24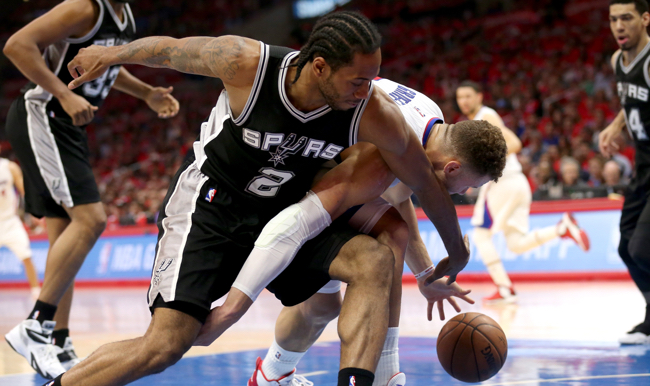 These might be the second and third seeds in the Western Conference, and the two questions with the Clippers every year will be asked once again: Will their big three be healthy? Will their bench be anything more than a massive liability? The Clippers often play the Spurs super tight — their first round series in 2015 is one of the best series the playoffs have seen in years — so this one makes it on the list just for being a solid game between two great teams.
Cleveland Cavaliers at Boston Celtics: Wednesday, April 5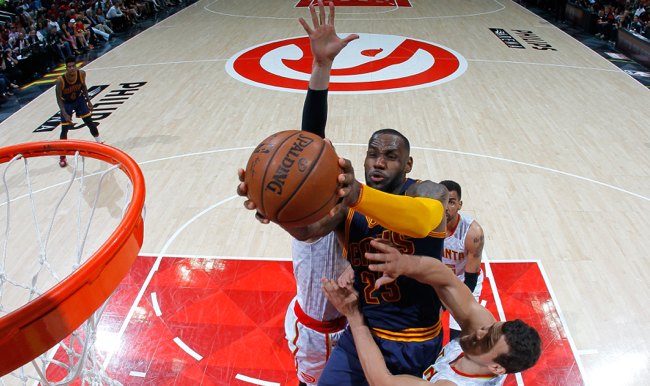 As the season winds to a close, this could be a game between the top two seeds in the Eastern Conference. Without a second bonafide star to pair with Al Horford, it's doubtful the Celtics have the horses to take a series from the Cavs, but they still should be better — and very much able to take a game in the regular season. With a competitive game late in the season with LeBron in town, the TD Garden should be rocking.
Minnesota Timberwolves at Portland Trail Blazers: Thursday, April 6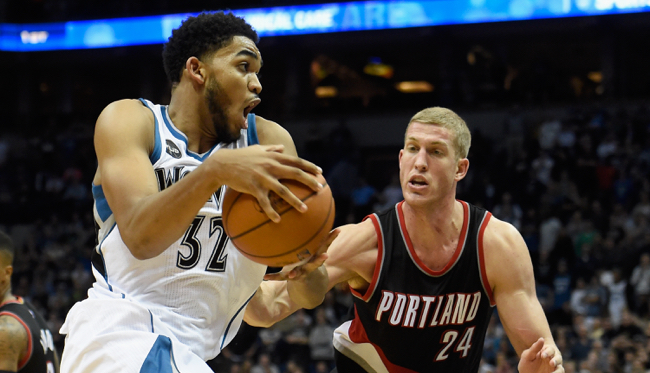 With luck, this will be a battle for playoff seeding between two of the most exciting young teams in the NBA. The Blazers spent quite a bit in free agency, but not on anyone with remotely the star power of Damian Lillard (there aren't many people who fit that bill, to be fair). Still, they should be improved, and the Wolves are overflowing with young talent. Karl-Anthony Towns could be a shoo-in All Star in Year 2, Andrew Wiggins and Zach LaVine will have another year's worth of experience, and who knows how Kris Dunn's rookie year will be going. Are you excited for Timberwolves basketball yet, or what?