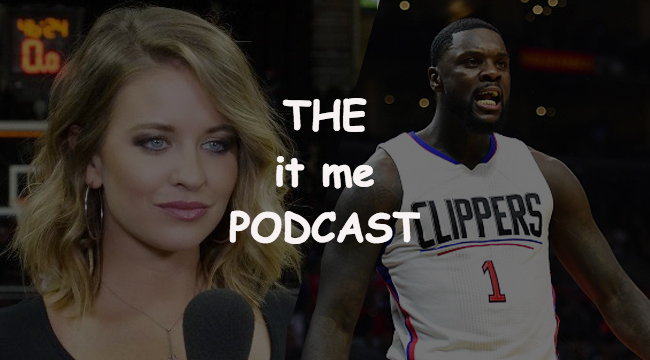 NBA All-Star Weekend and the trade deadline have come and gone, but the memories will stay with us forever. And so, apparently, will this head cold after walking around in the cold, frigid temperatures. Thanks for the kind memento from the Great North.
We're excited to welcome into "it me" land Kristen Ledlow from NBA Inside Stuff and TNT. Ledlow also took in the All-Star festivities in Toronto and shared some stories.
Among other topics, we discussed:
Shoes
The Lance Stephenson to Memphis deal
Drake playing ping pong
How to make the All-Star game even better
Was this the best Dunk Contest ever?
Will Draymond Green be able to recover from tying Kevin Hart in a three-point contest?
Where should All-Star be every year?
More shoes
Kobe
As always, comments and tweets are always welcome. Subscribe to us on iTunes, too! You can find Robby at (@rkalland) and Martin at (@martinrickman), and Kristen is at (@KristenLedlow). Football is great and so are friends, but football (and every other sport) is always better with friends.
Special thanks to the band Annabel for our intro and outro music. They're really good. You should buy their music at their website or perhaps see them play a show some time.