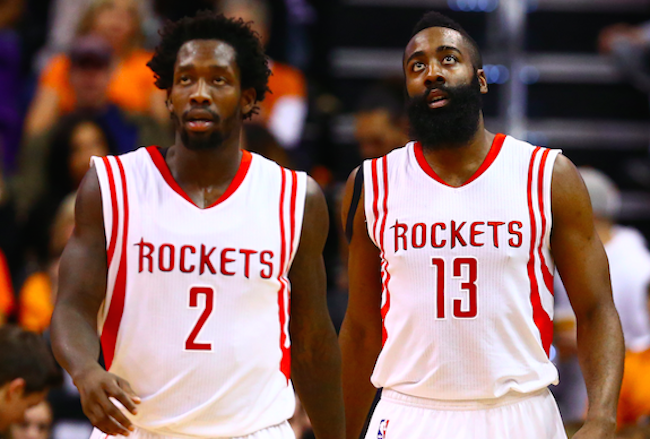 USA TODAY Sports
Patrick Beverley is staying in Houston. According to Yahoo's Adrian Wojnarowski, the restricted free agent reached an agreement with the Houston Rockets on a four-year $25 million deal.
Outside of landing Kevin Love or LaMarcus Aldridge, re-signing Beverley was a priority for the team and now he is staying for the foreseeable future.
Beverley is one of the better perimeter defensive players (some would say dirtier) in the league and was a key cog to the Rockets' regular season success last season. He averaged 10 points, 3.4 assists and 4.2 rebounds last season. Although linked to numerous teams in the offseason, including the New York Knicks and Sacramento Kings, Beverley was a restricted free agent and the Rockets had the right to match any offer.
Beyond signing both Beverley and Corey Brewer, the team has yet to fully address James Harden's biggest request: another ball handler to ease his ballhandling duties. Beverley is not a gifted ball=handler, nor has he shown an ability to get others around him the ball. There are few able ballhandlers left in free agency now, and so it seems the duties will fall back to Harden once again.