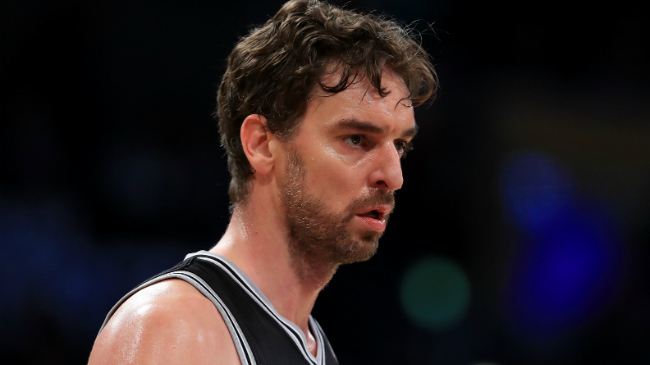 It's been a while since we've seen Pau Gasol on the floor, as the veteran big man has not appeared in a game for the San Antonio Spurs since Nov. 4. In all, Gasol has missed the Spurs' last 11 games due to a foot injury, which is always ominous when it comes to frontcourt players.
As it turns out, Gasol's injury is one that Gregg Popovich expects will keep him out "a while." San Antonio's longtime coach met with the media prior to the team's game against Minnesota on Wednesday night and revealed that Gasol took the boot off his foot to do some on-court work.
Gasol ended up getting a second opinion on his bum wheel, where he was diagnosed with a stress fracture.
This isn't a career-ending injury or anything like that, but for a 38-year-old human who is bigger than most other humans, it's an absolutely brutal blow. Although Gasol struggled this season before going down, averaging 6.8 points and 6.1 rebounds in 17.4 minutes per game, seeing a guy who has been a mainstay in the league for so long suffer an injury that should keep him sidelined for a while is never fun.
It's been a rough start to the year for the Spurs in terms of injuries. Beyond Gasol going down, potential breakout star Dejounte Murray tore his ACL before the start of the season, while first-round pick Lonnie Walker has yet to make his debut due to knee surgery.