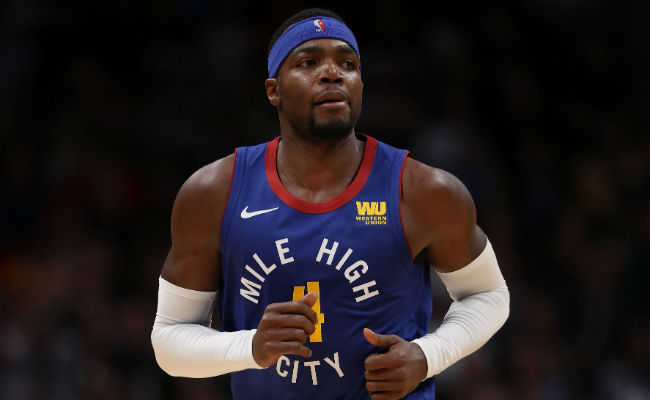 Paul Millsap and the Denver Nuggets couldn't have asked for a better start to the season, but that start hit a significant snag on Friday night. Millsap and the Nuggets were facing the Hornets in Charlotte when the veteran forward hit the floor awkwardly and left the game in pain.
Millsap landed on his right foot trying to contest a shot in the third quarter when he lost his balance and went down in a heap.
After the game, Nuggets coach Michael Malone said that Millsap "had a cut" on his foot, but as the evaluation continued, the injury that took him off the floor appears to be much worse. On Friday night, The Athletic and Stadium's Shams Charania reported that Millsap is feared to have broken a toe, which could sideline him for an extended period.
As others pointed out, it's not clear exactly which toe Millsap broke, which makes a difference as far as recovery. But it's expected that the Nuggets will be without Millsap for at least a few weeks.
There's no immediate timetable for Millsap, of course, but it's an unfortunate blow to a Nuggets team that's cruised to the best record in the Western Conference early this season. Now they'll be without Millsap as he recovers.