When NBA free agency begins on July 1, all eyes will be on Blake Griffin and Gordon Hayward as they will be the top targets for those seeking a max player, but right alongside those two will be Hawks All-Star Paul Millsap. Millsap has made four All-Star teams in his four years in Atlanta, emerging as one of the league's best power forwards, and he's set to get paid this offseason.
Millsap's abilities as a versatile offensive threat — best served as a secondary or tertiary scorer — and a quality defender will make him extremely valuable on the market. Teams with max space will be tempted to throw money at Millsap, with good reason, but don't expect the Hawks to be among those teams.
New president of basketball operations Travis Schlenk has already indicated that the Hawks won't be giving Millsap a max offer — they could assuredly land him if they gave him the full 5-year, $200-plus million deal — but they, understandably, have concerns about giving the 32-year-old a max with that many years.
There are other teams that may be more willing to hand Millsap a max deal that he will crave on the market, and as ESPN's Brian Windhorst said on The Basketball Analogy podcast on Thursday, Atlanta won't be retaining his services because of that.
I think it's been pretty clear that Paul Millsap is not planning on coming back to Atlanta and Atlanta is not having him back. Travis Schlenk just gave another interview to the Atlanta Journal-Constitution where he came to the one-yard line of basically saying he's gone. And he's got a bunch of suitors.
Windhorst went on to detail four prospective possibilities to land Millsap in the Suns, Nuggets, Kings, and, the most active team so far this offseason, Rockets.
The word on the street is that Phoenix is a very strong suitor and is willing to offer the max. Not necessarily for a full four years but was willing to offer the max for a shorter contract.

Denver's interested. Sacramento… but I would have to think that Houston might have some interest, depending on what else happens with their roster. Frankly, they have pieces they could use in a sign and trade. I don't know where Atlanta is on that but it's possible. Anything is possible.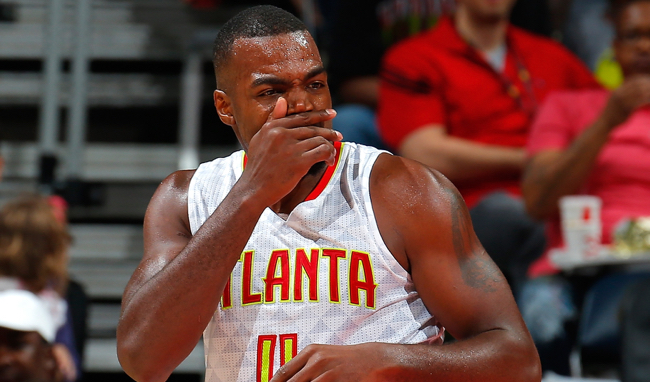 The Kings and Suns are teams with young rosters that could use a veteran presence like Millsap to help their young players take the next step. However, the Nuggets are an intriguing fit and if Blake Griffin passes on Denver, Millsap would be a tremendous complement to Nikola Jokic inside.
Of all the teams mentioned, however, the Rockets represent the best chance to win now and playing with Chris Paul and James Harden would have to be an extremely enticing idea for Millsap.
Houston has been linked to Carmelo Anthony and Paul George in trade discussions, but a Millsap sign-and-trade would be a very interesting fit. The Hawks could take on Ryan Anderson and/or Eric Gordon and other smaller deals and assets to make money and value work.
At this point, a sign-and-trade involving Millsap — and the Timberwolves are another intriguing option for this Windhorst didn't mention — to recoup assets would be a far more palatable option to Atlanta than simply seeing a third straight star walk for nothing.