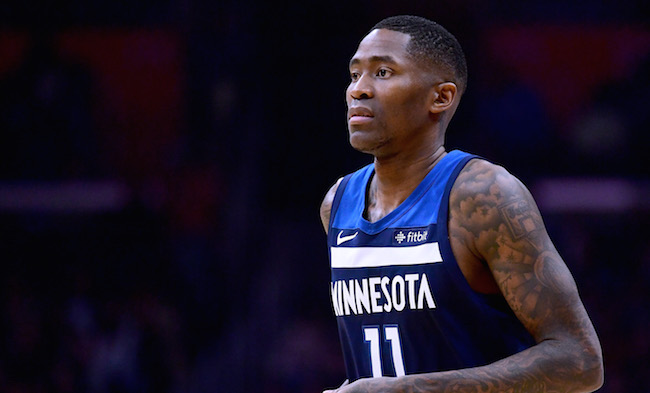 The Phoenix Suns have had an interesting offseason. They added Deandre Ayton with the first overall pick in hopes he and star guard Devin Booker can become a powerful tandem and the foundational pieces for the future.
They also have done some very Suns-y things, like firing GM Ryan McDonough last week, mere days before the season began. There are plenty of reasons you could give for letting go of McDonough as his track record as a GM has been spotty with some hits and plenty of misses, but the timing was curious to say the least.
Many, including myself, have speculated a major reason McDonough is gone is that he let the Suns come into camp without adding a point guard to the roster, which they desperately need. James Jones is acting as the interim GM and is expected to take over on a full time basis soon, and on Monday he made sure to quickly try to remedy the Suns backcourt by signing veteran guard Jamal Crawford, according to multiple reports.

Crawford isn't a point guard, but is a more than capable ball-handler, long known as having one of the league's elite handles. He's also a certified bucket-getter and can help bolster the backcourt rotation and be a focal point when Booker is out. Crawford averaged 10.3 points per game in just over 20 minutes per in Minnesota last year.
However, the signing does not address their most significant need at point guard, more specifically, the need for a facilitator that can initiate and get Booker, Ayton, and the rest involved in the offense. It also doesn't address a major need for defense for this team, as Crawford has never been a very good defender, much less at 38 years old.
Still, the signing is low-risk and certainly can help the Suns, but it's just not in the area of most pressing need. One would expect more moves to come out of Phoenix in the near future to bring in a point guard, as we've heard Patrick Beverley has long been a top target of theirs on the trade market, a move that makes so much sense it almost assuredly won't happen.