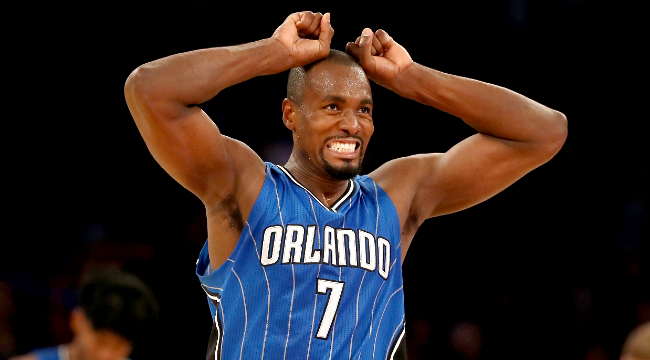 The Toronto Raptors have made the first major trade deal of 2017 just in time for the All-Star break by pulling the trigger on a deal to bring them a much-needed dynamic big man in Serge Ibaka, according to The Vertical's Adrian Wojnarowski.
The deal will send the former All-Star Ibaka from Orlando to Toronto in exchange for small forward Terrence Ross and the Clippers 2017 first-round pick (that came to the Raptors through the Bucks in the Greivis Vasquez trade). Toronto had been rumored to be searching for an upgrade in the frontcourt recently, with reports tying them to Hawks All-Star forward Paul Millsap as well as Ibaka. However, with the Hawks pulling Millsap off the market and the Raptors losing ground in the Eastern Conference, it made their decision a little easier to go ahead and make the move now.

Ibaka fits what the Raptors need, which is a power forward that can slot in next to Jonas Valanciunas and provide rim protection and stretch the floor with his shooting ability, while serving as a small-ball five when needed. As a free agent to be, the Raptors will have to re-sign Ibaka this offseason to get the value they need after shipping out Ross and a first-round pick, but Masai Ujiri is reportedly very high on Ibaka and wants him long term.
For the Magic, this is a win in terms of getting value back for Ibaka in what turned out to be a bust of a trade with the Thunder. Orlando gets what should be a late first round draft pick as well as a wing in Ross that is under control for two more years after this season at a reasonable price of $10.5 million per season.
Move moves are sure to come, especially with the All-Star break allowing teams to take stock of their rosters and chat. Ibaka might be just the first domino to fall, as the arms race in the East heats up.