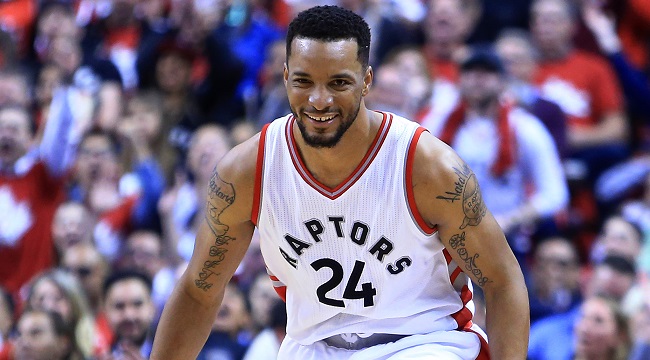 In mid-September, the Miami Heat and Josh Richardson agreed on a four-year contract extension worth approximately $42 million. While that may look like a harmless move for NBA fans not solely focused on the Heat, the deal also represented the "maximum" that the Heat could pay Richardson in an extension within the rules of the NBA's current CBA.
On Thursday, the Toronto Raptors and swingman Norman Powell reportedly agreed to a four-year extension and, non-coincidentally, the numbers look exactly the same.
In short, Powell was eligible for an extension because he signed his contract (as a second-round pick) more than two years ago but, in the same breath, he could not earn more than 120 percent of the league's "estimated average salary" in the first year (you have to love the NBA's salary rules) of whatever deal he elected to sign. Throw in the fact that contracts can't include larger than eight percent raises and, well, you arrive at four years and around $42 million.
As for the player, the Raptors are investing in a 24-year-old wing that is already a key contributor for a playoff-bound squad. Powell's career averages of 8.4 points and 2.2 rebounds per game won't excite many people but he turned in an excellent postseason performance a year ago and, more importantly, the former UCLA swingman fits the (very) important mold of a "3-and-D" player on what appears to be a very reasonable contract.
Norman Powell likely won't become a star at any point but, if he simply performs in the way that he already has proven to be able to, this contract will be just fine and the Raptors desperately need his contributions, both now and in the future.