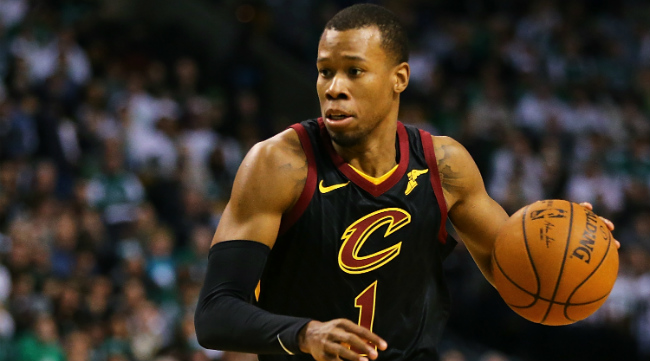 Rodney Hood was benched late in the Eastern Conference Finals and had not played in the first two games of the NBA Finals, but with the Cavaliers' guards struggling, Tyronn Lue decided to give him a chance to earn his spot in the rotation once again in Game 3 back in Cleveland.
Hood rewarded that decision with a rather surprising performance, going for 15 points and six rebounds off the bench on 7-for-11 shooting to give the Cavs a much needed lift despite their loss. It was a showing no one anticipated given how poorly Hood played in his first 14 playoff appearances, where he seemed disengaged and had a -19.5 net rating in the postseason.
Despite being frustrated with his benching, Hood came out ready to go and took advantage of his opportunity in a way not everyone expected. Hood, who averaged 16.8 points per game in Utah, had lost his way in Cleveland, but in Game 3 he found his groove. His colleagues around the NBA weren't too shocked to see him filling it up as players from across the league watching the game tweeted in support of Hood during his big showing. There was a general sense of excitement from players seeing Hood be "freed" and showing why he's a legit player in the NBA.