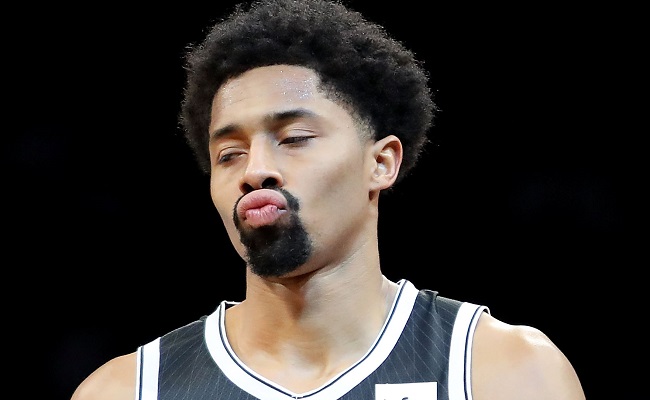 The Brooklyn Nets dwell in the bottom tier of the NBA, and while the team is not "tanking" because there is no draft-related incentive to do so, a quick glance at the team's roster reveals that Brooklyn's talent does not match up with the best of the best in the league on a nightly basis. Still, the Nets play hard under head coach Kenny Atkinson and, despite the team's 20-43 record, Brooklyn's net rating (-4.7) reflects a team that has been a bit unlucky to compile its record.
While differences in win-loss record and net rating are often attributed to aforementioned luck, a study from Chris Herring and Neil Paine of FiveThirtyEight indicates that, in addition to common misfortune, the Nets have also encountered some officiating issues this season. The study, using information compiled from the league's "Last Two Minute" reports, reveals that, while several teams have legitimate gripes with late-game officiating, the Nets top the list when it comes to whistles not flowing in their direction.
The report indicates that Brooklyn leads the NBA in calls flowing against them with 29 and no other team in the league has more than 24 missed whistles over the same time span. Beyond that, Nets guard Spencer Dinwiddie sets the pace across the league with 10 individual calls that were not interpreted correctly, and … well, he isn't happy about.

Dinwiddie, who has functioned as Brooklyn's best player this season and as a fantastic breakout story, expressed his dismay back in January with what he perceived as officiating inconsistency and a lack of respect toward his team.
"As one of the leaders on the team, I can express our frustrations. We're losing guys to whatever — random contact, people are driving to the basket getting knocked down things of that nature. To see the same type of respect not reciprocated is very frustrating for us. The other thing that's very frustrating as well: We have these meetings as teams, or with [the players' association], about respect, so we want to treat everybody with respect, right? Because everybody's doing their job, and they're trying their best, including us, [even if] we turn the ball over or calls are missed or whatever it is. But when you approach somebody, and they shush you or they wave you off like you're not a man, or something of that nature, that's also very frustrating. To already be in a position of feeling like you're not getting the same respect whether true or false, it is an opinion. It's very subjective."
Dinwiddie's gripes were uttered before all of the tallying was done for this study but the FiveThirtyEight report shows that Dinwiddie is on pace to shatter the "record" for the most blown calls against a single player (currently at 11) for a full season. Granted, this data isn't available beyond the past few years but, in the same breath, the fact that the league's published records back up Dinwiddie's stated frustration is both noteworthy and troubling.
Obviously, it would be unwise to indicate that there is a grand conspiracy against the Nets, who play in a massive market and struggle to garner local interest. Beyond that, Brooklyn wouldn't be a playoff team even if every one of the 29 referenced calls went in their direction. Still, Dinwiddie was one of only two players that actually attended the NBA's summit to address increasing tensions between players and referees and, so far this season, his pleas for respect haven't been answered according to the objective data.