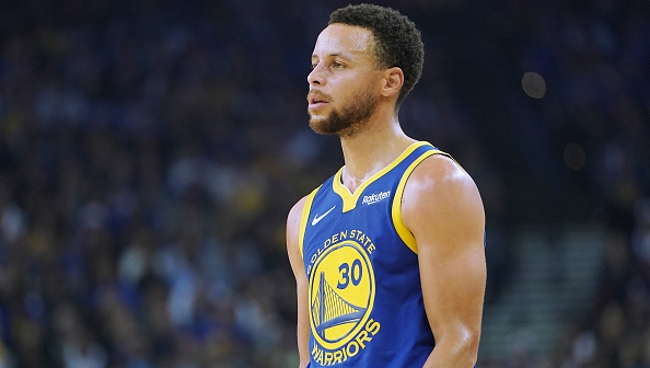 Before missing three weeks of action with injury, Steph Curry was playing at an MVP level. In his absence, the Golden State Warriors predictably slipped in an overall sense but, even with a loss in his first game back against the Detroit Pistons, Curry flashed his unbelievable array of skills in a 27-point showing.
Then, on Monday evening, the Warriors arrived in Atlanta to take on the struggling Hawks and, in short, Curry wasted no time putting on a show for the assembled masses. In fact, Curry scored 18 points in the opening period, connecting on his first six shots, and the Hawks scuffled to the tune of a 17-point team output in the first 12 minutes.
Yes, Curry outscored the Hawks in the first quarter and he did it without playing all 12 minutes.
https://twitter.com/NBA/status/1069759871480934401
Curry eventually missed a shot before exiting with 9:59 of court time in the first quarter, but he knocked down four threes (in five attempts) and bent Atlanta's defense in a way only he can from the perimeter.
Not to be (completely) outdone, Kevin Durant added a "quiet" 10 points in the first quarter but, on a night when comparisons to Hawks rookie Trae Young were all over the place, Curry casually reminded everyone that he operates at a level matched by very few in the history of the NBA. The Warriors are, of course, supposed to throttle the Hawks, even on the road, but this was something else entirely and any lingering question of Curry's overall health was put to bed with haste.