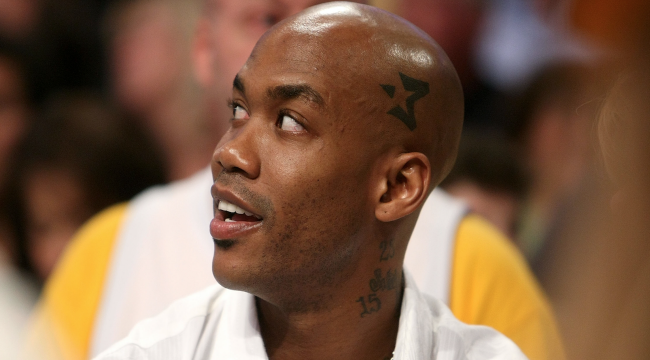 Michael Jordan is the highest-earning retired professional athlete in the world. He made $100 million off of Jordan Brand alone last year, and has several longstanding endorsement deals – not to mention the majority ownership stake in the Charlotte Hornets – to supplement that baffling primary income.
Even casual sneakerheads understand that Jordan remains unparalleled in the shoe game well over a decade after the last time he stepped on a NBA floor. Jordan Brand not only releases a new signature sneaker for its namesake every year, but has partnerships with current stars like Chris Paul, Carmelo Anthony, and Russell Westbrook in addition to popular lines of kicks and gear that bear no affiliation to a specific athlete.
There's no name like Jordan's in athletic apparel; he's still the king.
Stephon Marbury won't ever reach those heights, of course. His NBA heyday is as distant a memory as Jordan's, and Chinese Basketball Association legends don't move merchandise like their domestic counterparts. But that doesn't make the price of the former All-Star's new sneaker any less admirable, or the root of his incendiary sentiments any less accurate.
Marbury announced plans for a new version of his $15 shoes, which debuted in 2006, via social media last week. And on Monday, he took Jordan to task with a Twitter rant decrying the culture associated with expensive, rare shoes.
The Air Jordan XX9 released earlier this year at a list of price of $225. Jordan Brand's other current basketball sneakers were originally priced at no lower than $120.
But Marbury's beef with Jordan is about more than cost; the release of new, high-profile shoes has been met by violence in the past. A man was shot and killed in Houston three years ago by thieves who demanded his just purchased Jordan XIs, and Ohio police pepper sprayed a raucous crowd looking to get their hands on a pair of $200 Retros last December. Jordan himself has stayed mum on the violence related to his shoes, while the brand has only tried to stem matters by initiating a raffle system for select releases.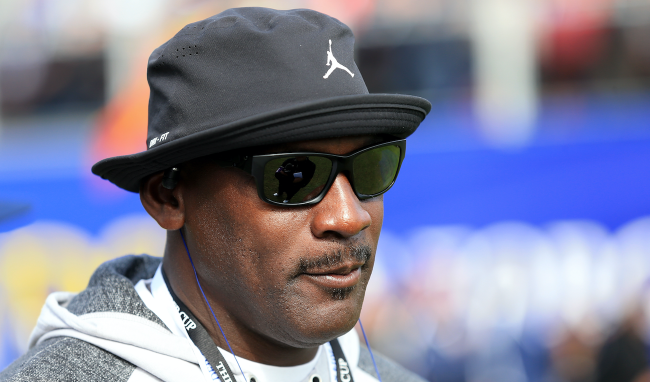 The six-time champion, of course, has made a habit of avoiding commentary on off-court issues since his rise to global fame in the mid-1980s. When he was asked to endorse a Democrat over a notoriously racist Republican opponent in the race for a North Carolina Senate seat in 1990, Jordan declined, famously saying, "Republicans buy sneakers, too."
Well, ones with financial security certainly do. The rest of the world, irrespective of political affiliation? They're forced to pay wildly outsized prices for shoes or simply not cop them at all, the latter of which is a development that concerns Marbury.
What consumers spend their hard-earned money on isn't Jordan's business. His brand has every right to charge as much for a product as the market will pay for it. But considering his influence in communities of all kinds across the country, it's certainly not unfair to Jordan by asking him to speak out against the mayhem that frequently accompanies the sale of his sneakers.
Marbury's overall sentiment is certainly commendable, but it also lacks the ugly context inevitably associated with a capitalist society. Nevertheless, kudos to him for releasing another affordable shoe. Here's hoping sales of the latest Starbury are up to snuff with the most popular Jordans.