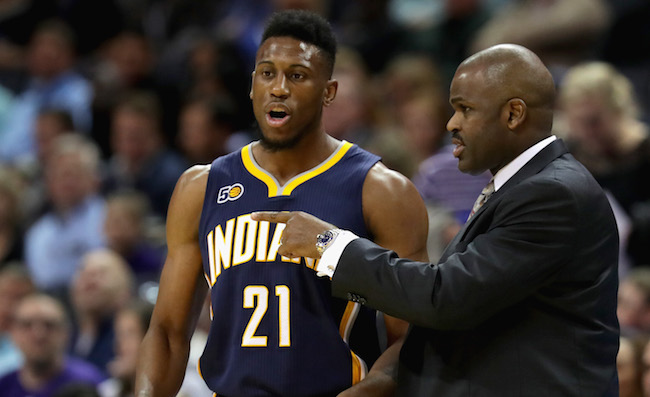 The Indiana Pacers have been maneuvering their cap sheet recently to create a reasonable amount of space to go after free agents this summer. They declined Lance Stephenson's team option, saving $4.3 million, which brought them to over $12 million in space.
One of the most significant contract decisions for the Pacers was out of there hands, as Thaddeus Young had a $13.7 million player option for next season. After some reports he was considering opting out, after recognizing that there isn't a significant market out there this summer, he has decided to opt in and remain in Indiana for another season.
The 2019 free agency market figures to have many more teams involved with a good bit of cap room to sign players, so it makes sense that Young would return now to roll the dice then.
Young is still a productive role player and Indiana will be perfectly happy to keep him in their rotation. This does now make the move of waiving Al Jefferson's non-guaranteed contract to add $6 million to their cap space even more likely. The Pacers apparently plan on using that space to go after some major restricted free agents, most notably Aaron Gordon, who wants a big time deal from someone this summer, and it'll be up to the Magic to match or pass.
If not Gordon, expect Indiana to be players on the wing market with guys like Tyreke Evans available in the mid-level or just above range as they look to upgrade their wing rotation to continue building off of a surprisingly good 2017-18 campaign.