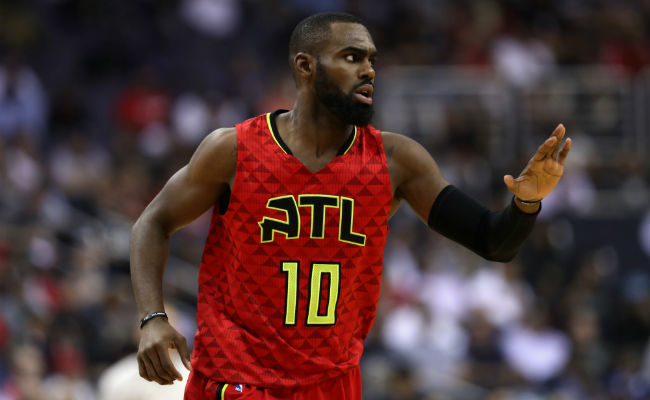 Tim Hardaway Jr., a restricted free agent this summer, got an enormous offer sheet from the New York Knicks that the Atlanta Hawks would have a difficult time matching in good faith. A 4-year deal was first reported by The Vertical's Shams Charania late Thursday night that was quickly confirmed by various NBA reporters, though admittedly everyone seemed a bit surprised by the details. This is because the Knicks decided to pay Hardaway a ton of money.
https://twitter.com/ShamsCharania/status/883160910004707331
Shams followed up with some of the details of the move, and it's a huge offer from the Knicks.
The more we learned about this, the more it sounds like the Knicks may have offered a bit too much than the Hawks could — or quite frankly should — be interested in matching.
In fact, one report indicates that this is way more than the Hawks expected anyone to offer Hardaway.
There's also the problem of fitting a deal like that for Hardaway under the cap, as there's a lot of Derrick Rose money still out there for the team to account for.
https://twitter.com/BobbyMarks42/status/883162294250766337
Hardaway on the Knicks would be interesting given the distinct possibility that Carmelo Anthony might still be on the team come fall. That's the same Anthony, remember, that once told Hardaway Jr. he'd beat him up. Maybe tensions have cooled between the two since then, or maybe the price just happens to be right for Hardaway to let bygones be bygones.