This year's City Edition uniforms in the NBA have begun leaking, via various retailers and fans being able to get their hands on them before Nike or the NBA get the chance to officially announce them.
We've already seen the City looks Boston and Houston will apparently sport later this year, but the best looking uniforms we've seen yet hit the internet on Monday night. The Timberwolves might be in the middle of a tumultuous season, but they're going to be blessed with some of the finest uniform heat the NBA's seen this side of the Miami "Vice" look.
Minnesota's City Edition uniforms will pay tribute to Prince, with a "Purple Rain" look that features the same font as the Purple Rain album. The black and purple look is pretty spectacular and will assuredly be one of the most popular jerseys on the market whenever they hit stores. The uniform hit Twitter via @TwolvesFRA, while the shorts were posted to Reddit by user u/Crucialest.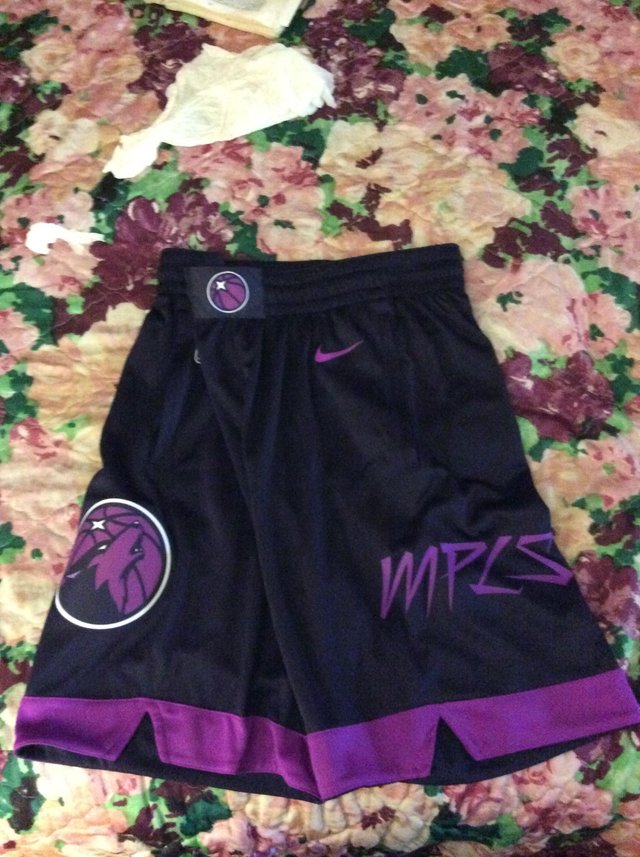 The Athletic's Jon Krawcynzski confirmed they matched up with what he'd heard the uniforms would look like.
Chris Creamer of SportsLogos.Net confirmed the look was real with his sources and notes they're expected to be on the court in early November.