There's been a lot of top-whatever rankings of NBA players lately, I know. It can be hard to do these in a way that is different, but here's how I go about ranking guys. It's based on my own 2K-style ratings, which I have personally been using on and off for the last decade. I do not throw someone wherever it felt right to have them, I sorted them by said ratings, then filtered them by age, youngest first. My ratings are based less on stats — or at least counting stats — and more upon how useful and helpful I think a player is towards winning meaningful basketball games.
So while I don't think, say, Danny Green is a better player than Devin Booker, the gap between them isn't all that large, considering Green has been a major contributor to multiple title teams and has an extremely useful skillset. He's just not a primary option. Booker is one of those, just not a particularly good one, or at least not good enough to carry a team by himself. The truly elite role players, like Robert Covington and the like, find themselves right with some of the lower-end stars, and some players who are considered stars by more mainstream outlets, I barely even have listed. Those are my basic criteria, but I did move a few players around after my initial list just based on what I felt was right.
Having said all of this, here are the top-100 basketball players in the NBA.
Tier 1: Generational Superstars
1. Steph Curry
#StephBetter. I think you could say any of these top-4 are the best player in the world and I wouldn't really take any issue with it. But Steph is still the greatest shooter who has ever lived. He's going into this season seemingly pretty healthy and with something to prove for the first time in three years. Also, the Warriors' roster isn't great and he's gonna get to shoot 25 times a game. If Steph is ever going to win another MVP, it'll probably be now.
2. James Harden
What's great about this sort of list is that there's no way it'll make everyone happy. I wager all the Rockets fans who read this will be furious about Harden not being No. 1, and basically everyone else will be incensed at him being No. 2 because they don't like how he plays basketball. The guy's an all-time great scorer, a woefully under-appreciated passer, and probably better now on defense than his reputation. He's going to continue to be an MVP candidate for as long as he can keep shouldering this amount of offensive responsibility, I think.
3. Giannis Antetokounmpo
He won MVP. He's about to turn 25, and his team just had the best record in the NBA. The Bucks might decline slightly without Malcolm Brogdon this season, but Giannis will not be the reason why. The NBA has never seen a 7-footer with his movement skills, not even Wilt Chamberlain. Whether this is his true ceiling remains to be seen, but the likelihood is that whatever team Giannis is on will contend for a top playoff seed for the next decade. That's what being a superstar means.
4. LeBron James
Perhaps 'Bron has fallen off a bit. Last year was the first time it seemed like he actually felt pain or fatigue, but maybe the Lakers were just snakebitten. Maybe he'll bust out even more this year and they'll win the title. Maybe climate change will progress rapidly enough that we won't see that. Either way, he's still LeBron James.
Tier 2: All-NBA Superstars
5. Anthony Davis
Already one of the best under-30 bigs in NBA history, The Brow finally gets to play in the big market he coveted. The Lakers might have failed in getting that fabled third star, but that honestly might be better for Davis going forward. He's the best big man LeBron has ever played with (all respect to Chris Bosh) and is just now entering his prime on the biggest team in the world with a wide open Western Conference. If he's ever going to move up to the top tier, it's right now.
6. Kawhi Leonard
This might seem a little low given how much Kawhi dominated the 2019 Playoffs, but his defense has slipped just enough for me to very slightly downgrade him to only the 6th-best player alive. Look at it this way: Is Kawhi going to win MVP? Is the presence of Kawhi alone enough to make a team into a contender? The Raptors were an established, entrenched playoff team before he got there. Kawhi is still Kawhi, arguably the best iso scorer in the world. He was the best player on the team that just won the title, and is moving to Los Angeles to form a new super team with Paul George and Doc Rivers. He's a great, great player. I'm just looking for the slight degrees of separation that exist at the top.
7. Kevin Durant
While it's not entirely out of the question that KD plays at some point this season, I'm adjusting his spot for what he's likely going to be after recovering from Achilles surgery. I actually think it'll hurt him less than it has other stars. Body weight has never been an issue for KD, and it's not like his game has ever been predicated on pure vertical explosiveness. If he can retain some of the flexibility in his ankles and lower body that allowed him to raise up so fluidly, he should still be pretty good. He's the best shooting 6'11 player in the history of the sport. Worst case, he's still a high-level stretch 4.
8. Nikola Jokić
Is Jokić already the best passing big of all time? In NBA history, there have only been seven centers to record three or more seasons with at least 350 assists: Wilt Chamberlain, Kareem Abdul-Jabbar, Bill Russell, Sam Lacey, Alvan Adams, Wes Unseld, and Jokić. What makes Jokić really stand out is that only four of these seasons occurred before the age of 24, and he has three of them. It's not hard at all to see him catching up to Wilt's seven before too long, which is particularly interesting given the differences in pace. Anyway, Jokić is one of the best passers in our league as well as one of the best post scorers. Also, he's not a bad defender. Sure, he's not explosive vertically, but he's very strong, and a high-level defensive rebounder.
9. Joel Embiid
Just the most dominant post scorer in the game today. A true prodigy. Remember when it seemed like he was never going to play? He's hit 60 games the last two seasons, and has become arguably the best big man in the NBA because of it. Most of his missed games now are for rest, and while there's no guarantee his knees and feet hold up into his late 20s, what he is now is one of the most shockingly agile seven footers in NBA history, an overpowering post scorer and perennial Defensive Player of the Year candidate.
10. Damian Lillard
Imagine for a second how the basketball world would feel about Lillard if Steph Curry never existed. He'd be the most feared pull-up shooter alive, and perhaps ever. A completely dominant scorer and one of the most well-respected leaders in the league.
Tier 3: All-Stars/Second Options
11. Paul George
Aside from missing the first few weeks due to double shoulder surgery, there isn't much not to like about George, who is fully into his prime on his third team.
12. Karl-Anthony Towns
One of the best shooting big men in NBA history. Can he take that last step to get them into the playoffs on his own?
13. Jimmy Butler
Jimmy might be winding down a bit. Don't tell him that.
14. Russell Westbrook
Still an incredible threat as a driver. Getting worse and worse as a defender. The floor is going to fall out eventually, but maybe not this year.
15. Kyrie Irving
The best dribbler alive. Pretty good at some other stuff, too.
16. Ben Simmons
The most positionless player in basketball, and one of its premier athletes. Will he ever start shooting?
17. Rudy Gobert
A well-deserved DPOY who at least flashes good gravity as a roller and generally makes good decisions. About as good as a non-shooter can be in the modern NBA.
18. Kemba Walker
Elite pull-up threat ready to finally step into the spotlight on a good team.
19. Draymond Green
Still a generational defensive presence. Tends to go easy in the regular season now to cut down on wear and tear. The problem with that is the Warriors may need more than that from him this year.
20. Blake Griffin
One of the greatest dunkers in NBA history. Now fully into his prime with a very well-rounded game. Is it enough to keep Detroit in playoff contention?
21. Chris Paul
The master of inside out dribbles, skip passes, and alienating all his teammates. Coming back "home" in a sense to lead the ship for a newly rudderless franchise. We'll see how long he stays here.
22. Jrue Holiday
Perhaps the single most underrated player in the NBA. An elite defender who also shoots at a high level and is essentially unstoppable moving downhill.
23. Mike Conley
If any small guard can stay relevant and impactful well into his mid-30s, it's Conley, whose conditioning rivals John Stockton's.
24. Al Horford
Still just about as good of a post defender as you can imagine, now paired with Embiid, his biggest rival, in the league's most physically dominant frontcourt.
25. Kyle Lowry
He finally won a title. Vindication for our small, thick king. What does he have left to prove, and how much is left in the tank?
Tier 4: Low-level stars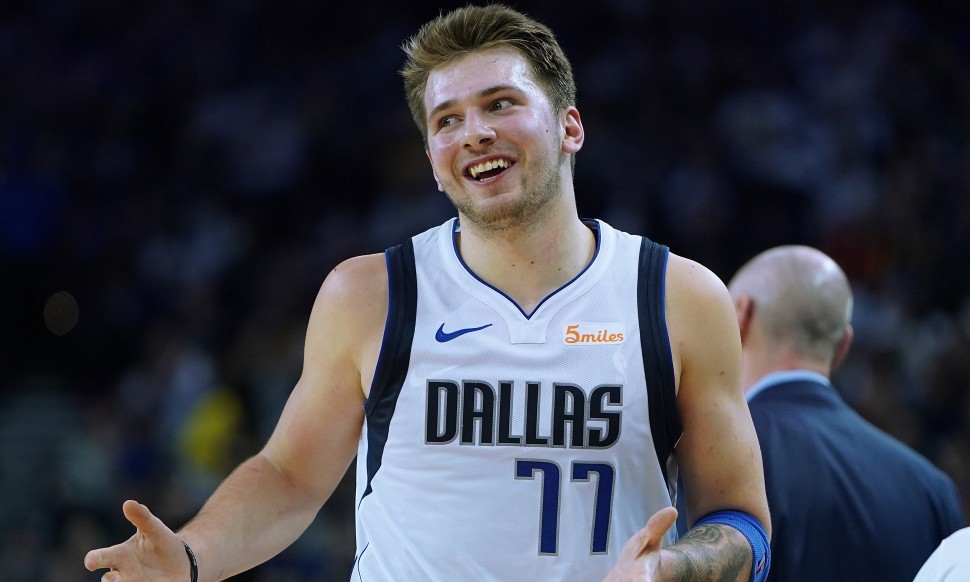 26. Bradley Beal
A tremendous scorer who is unfortunately hampered by a rough team around him. This is his floor. We'll see exactly what he's got as a primary scorer this year.
27. Victor Oladipo
Still recovering from that brutal quad injury, but impactful on both sides in a way not many 6'5 players can be. If the pull-up shooting retains, Vic is still a star.
28. Khris Middleton
Declined a bit on defense, but got his well-earned paycheck after proving himself one of the toughest playoff scorers in the league the last two seasons.
29. Klay Thompson
I doubt Klay plays all that much this season after ACL surgery, and if he does, it's hard to imagine him being better than last regular season, in which he struggled.
30. Luka Dončić
One of the greatest prospects of all time lived up to the hype as a scorer, but the rest of his game seemed to be hampered a bit by poor conditioning and nagging injuries. We'll see how his body responds this year.
31. Devin Booker
An elite movement shooter and quality ball handler. Does he do anything else? If he's so talented, why are his teams always so bad? Still only 22, but time is not on his side.
32. Myles Turner
Probably should have been more highly considered as DPOY last season. Can shoot and score a little, but provides an incredible amount of value as a paint deterrent.
33. Jayson Tatum
The de-Kobefication of Jayson Tatum is the biggest storyline for the Celtics this season. If he looks more like the 3-and-D he was in his rookie season, they could be a real threat.
34. Donovan Mitchell
Somehow simultaneously overrated and incredibly exciting to watch. He's not the next Dwyane Wade, because nobody is. He is still an incredibly enjoyable finisher and off-guard creator. A primary scorer, though? The jury is still out.
35. Pascal Siakam
One of the great matchup nightmares in the league. Fours are too slow, threes are too small. Really broke out last year en route to winning Most Improved Player. Now we'll see if he can be a primary scorer.
36. Tobias Harris
One of the best tertiary scorers in the NBA. Great size and touch. Disappointed a bit last year with Philly, but got his max deal and should be ready to go.
37. Kevin Love
Still an elite rebounder. Not anywhere near fully healthy, but we'll see if he can regain some of that fabled productivity and become a highly-coveted trade target.
38. Paul Millsap
The most well-rounded role player in basketball. An elite defender at the four who still has enough bounce and touch to score consistently. The consummate professional.
39. LaMarcus Aldridge
Still a force to be reckoned with as a standstill jump shooter and back to the basket threat. Hasn't really declined yet, even if the importance of what he does has.
40. De'Aaron Fox
The ultimate speed demon in the NBA. Has the kind of trajectory to get into the top-25 of this list before too long.
41. Marcus Smart
Probably the most versatile defender in the league, at least positionally. Can, and wants to, guard anyone.
42. Steven Adams
Absolute road grader with great touch around the rim. Could be a prime trade target this winter.
43. Otto Porter
Already one of the best 3-and-D players of all time. Saw a huge uptick in playmaking responsibility in his handful of Bulls games last year. We'll see if that continues.
44. C.J. McCollum
A pull-up shooting specialist par excellence. Isn't stellar at anything else, but that still makes him very deadly in the playoffs.
Tier 5: Elite Role Players/Future Stars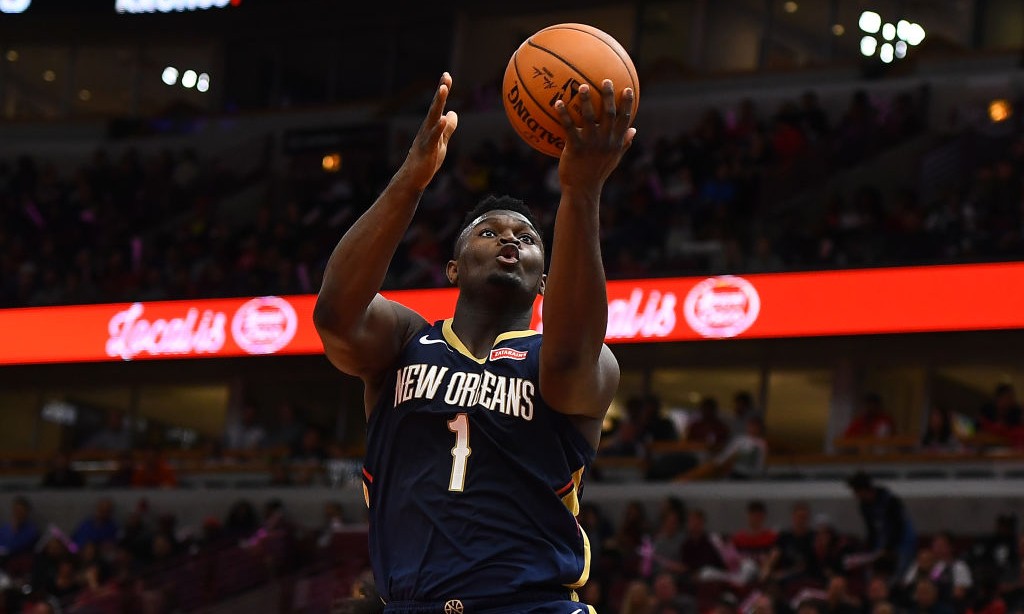 45. Eric Bledsoe
Elite slasher. Quality defender. Proven playoff performer, even with his issues the last few years. A good starter at worst.
46. Clint Capela
One of the best blocks and dunks guys in the league. May have plateaued, but still pretty good.
47. DeMar DeRozan
Very dangerous 1-on-1 scorer who has never been able to elevate his game when it matters.
48. Marc Gasol
The Summer of Marc™ continues! Won the NBA Finals and the FIBA World Cup. What else does he have left?
49. Zion Williamson
The best prospect of his generation. A truly wondrous run/jump athlete at his size. It will take him a while to learn NBA defense, but MVP potential is there.
50. Jamal Murray
Got his max deal. Now he has to stop getting outplayed by Derrick White in the playoffs.
51. Kristaps Porziņģis
Finally back from ACL surgery, and on a new team. Is he a fluke? Can he stop taking such terrible shots?
52. Jusuf Nurkić
May not play very much this season after a gruesome leg injury, but finally seemed to have turned the corner beforehand.
53. Caris LeVert
Another player coming back from an awful injury, LeVert was on track to be an All-Star for the first month of last season. Can he regain that?
54. Malcolm Brogdon
A 50/40/90 player last year. Got his big deal and for a new team in the same division. Could quietly be one of the biggest swing players in the league this year.
55. Andre Drummond
It's unclear whether his long-term future is in Detroit, but it's important to remember that Drummond is probably the best rebounder in modern NBA history.
56. Robert Covington
Recurring injuries drop RoCo a bit from where he probably should be, but 3-and-D players don't get much better than him.
57. John Wall
Almost zero chance Wall even plays this year. Whenever he does, there's very little chance he's the player he was before, and the player he was before was already stagnating pretty badly.
58. Nikola Vučević
One of the most dangerous scoring bigs in the league, he finally seems to have graduated from "bad team, good stats" status to a true All-Star level player. As the playoffs proved, he may not be more than that, but there are worse positions to be in. Got paid, too.
59. Gordon Hayward
Still not all the way back from that horrific injury two year ago. Perhaps he never will be, but he's still 6'8, a good passer, and pretty good at several things.
60. Lou Williams
The greatest sixth man of all time is now on a team where he doesn't have to shoulder the scoring load in crunch time. Could be an all-time bench scoring season for Sweet Lou.
Tier 6: Top Prospects/Role Players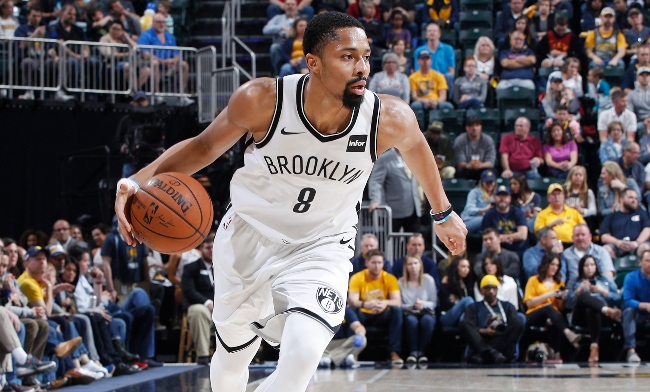 (Ed. note — from this point on, this turns into a straight list, with a few notable exceptions.)
61. Jaren Jackson Jr.
One of the greatest age 19 big men in NBA history. Only concerns about injuries and fouls look to stand in his way going forward.
62. Trae Young
63. Jarrett Allen
64. Lauri Markkanen
65. Domantas Sabonis
66. Zach LaVine
LaVine is terrific scorer who may not ever be more than a bit player. Still, his recovery from that ACL injury has been pretty impressive.
67. Gary Harris
68. Josh Richardson
Seeing what he did in Miami, Richardson is poised to become one of the best fourth starters in the NBA. A terrific defender and scorer and is still only 26. If the Sixers become a true title contender, he'll be one of the main reasons why.
69. Spencer Dinwiddie
70. Jonas Valančiūnas
71. Derrick Favors
Still probably too underrated, even by me.
72. Bojan Bogdanović
73. Brook Lopez
74. Danilo Gallinari
75. Deandre Ayton
76. John Collins
Collins and Ayton fit together because while both have incredible physical talent, they've yet to really figure out how to play defense. Still, there's plenty of time.
77. Jaylen Brown
78. D'Angelo Russell
79. Aaron Gordon
80. Montrezl Harrell
81. Buddy Hield
82. Danny Green
Tier 7: Good Starters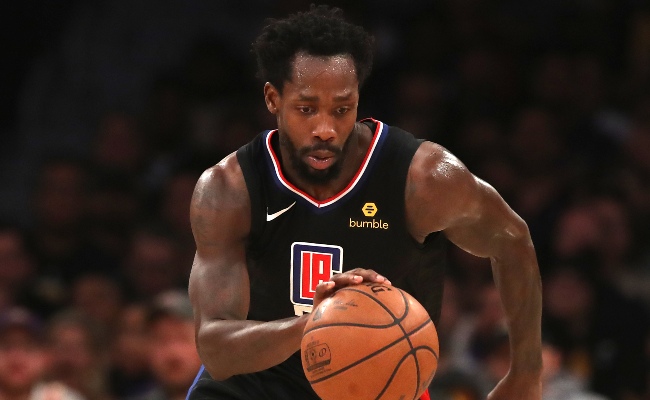 83. Justise Winslow
84. Jerami Grant
85. Bogdan Bogdanović
86. Reggie Jackson
87. Serge Ibaka
88. Patrick Beverley
89. Thaddeus Young
90. Joe Ingles
91. P.J. Tucker
92. J.J. Redick
93. Marvin Bagley III
94. Bam Adebayo
95. Dejounte Murray
96. Jakob Poeltl
97. Derrick White
98. Tomáš Satoranský
99. Joe Harris
100. Nemanja Bjelica