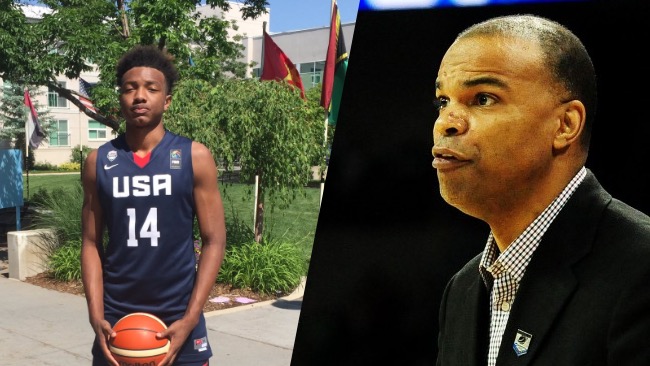 Wendell Carter is the No. 3 high-school basketball player in the country, according to ESPN, so he can attend just about any college he wants for free. He's so good that he's potentially a one-and-done before entering the NBA Draft, so he has college basketball powerhouse written all over him. He controls his own destiny.
So why would he choose Harvard, a school not known for athletics? He just made an official visit this past weekend.
That's right, Harvard. It appears the Crimson have a real chance of landing him.

"That would really be a game changer," Carter said of a potential commitment to Harvard in May. "That would be doing something that most athletes don't normally do."

Duke has been considered the favorite for Carter from the start. The Blue Devils currently have 100 percent of the predictions in 247 Sports' Crystal Ball. It would be completely unprecedented for an expected one-and-done caliber recruit to chose an Ivy League school, but Carter just might be the type of person to break the mold.
Harvard coach Tommy Amaker has recruited well, considering he's at an Ivy League school, and Carter has a 3.8 GPA in high school. It's not as though he couldn't handle the classes.
Then again, if you are leaving college after one year, why make the academics as difficult as possible? What's the point? Carter should attend Florida Gulf Coast, dunk by day, sleep on the beach at night, post a 2.1 GPA and join the Knicks next season. Now that's a smart decision. But who am I to say? I'm just the guy in his underwear typing words into a computer presumably from his mom's basement.
(Via SB Nation)