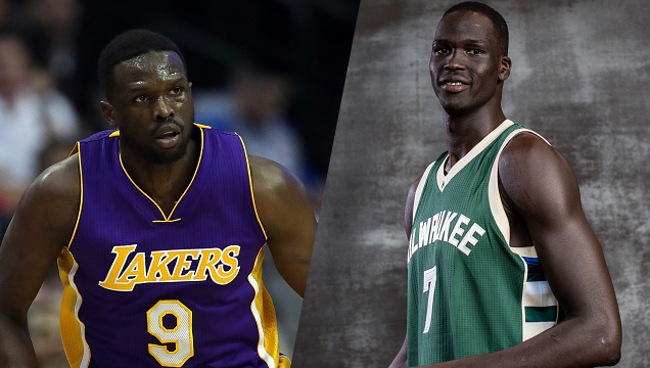 In a week marked by a flurry of executive orders, Donald Trump capped things off with arguably his most troubling and controversial move to date, a temporary ban on immigration from countries his administration has identified as "threats" to the United States. Trump has made no secret that the ban will target predominantly Muslim countries, including the hundreds of thousands of refugees seeking asylum from war-torn Syria.
On Saturday, a federal judge issued a stay on the ban that allows those who have recently arrived and those already in transit from said countries to remain in the U.S temporarily. The ensuing fallout has included widespread protests at many of America's international airports.
The ripple effects from such a policy will be astronomical in scope, and the NBA has reportedly decided to get out in front of things by contacting to the State Department for more information about what the ban might mean for the league's numerous international players. Via Jeff Zillgitt of USA TODAY Sports:
"We have reached out to the State Department and are in the process of gathering information to understand how this executive order would apply to players in our league who are from one of the impacted countries," NBA spokesman Mike Bass said in a statement. "The NBA is a global league and we are proud to attract the very best players from around the world."
The Sudan is one of the countries on the list, and the NBA has two current Sudanese players: Thon Maker and Luol Deng. Further, the NBA's Basketball Without Borders initiative is heavily involved in recruiting and developing players in the Sudan. The question is exactly how the ban might affect players traveling to and from countries on the list. For instance, Maker was with the Bucks in Toronto to play the Raptors Friday, but was able to travel back across the border without incident.
Beyond that, there are numerous Muslim players in the NBA who could potentially be prevented from visiting relatives around the globe and vice versa, many of who sounded off about the ban via social media this weekend.